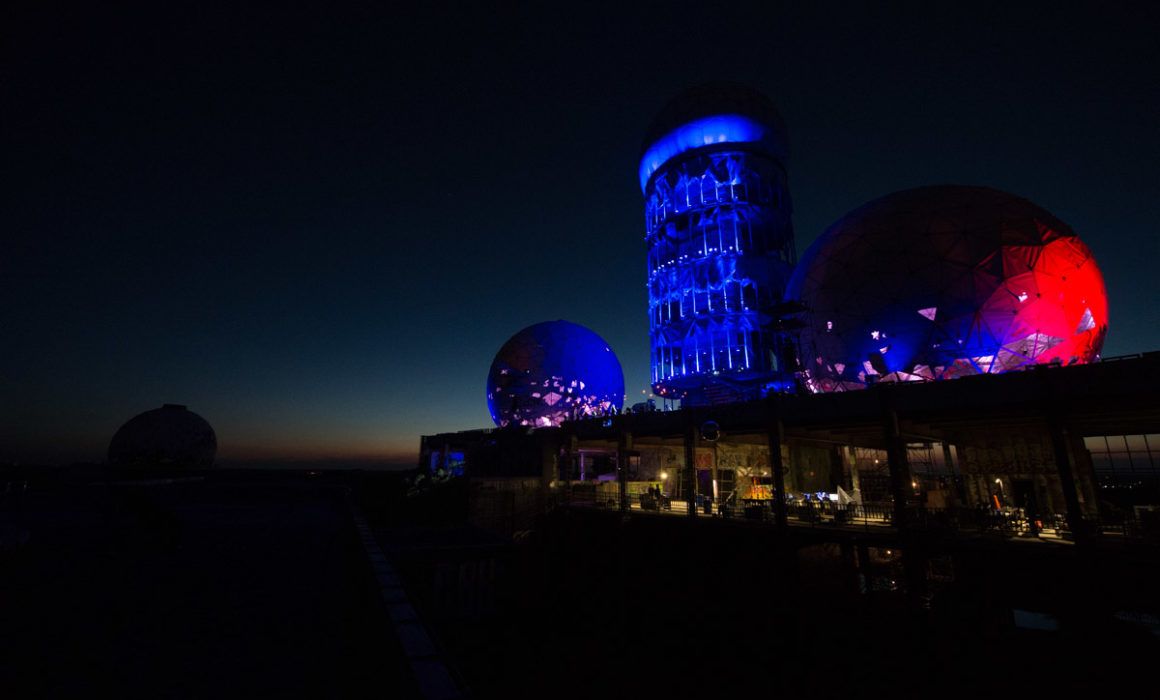 The Creative Power of Local Stories
We are thrilled to present our interview with Gabriela Flores, Creative Producer at battleROYAL for the Esch2022 Launch. We spoke with her about how her background in theatre and literature impacted her approach to the project, inspiring her to draw from local stories.
battleROYAL: Tell us about yourself. How do you describe the work you do?
Gabriela: I'm a creative researcher and director, with a drive to find creative solutions for challenging questions. I am convinced in the power of stories to change the world and that a multidisciplinary approach is essential to convey a message more powerfully. I also enjoy the production-oriented side of creativity, how to make things/thoughts/people come together, evolve and become an artistic experience to be lived and shared.
battleROYAL: What is your background?
Gabriela: I studied literature and theatre, then became a theatre director, which took me to study and design lighting and scenography. For several years, I worked in the creative team of a major company conceiving large-scale events and ceremonies across the world, which was great fun and an exciting challenge. During this period, I discovered my love for creative research, contemporary dance and traveling the world in adrenaline-driven productions, among many other lucky finds.
battleROYAL: What was your role in developing the Esch2022 Launch concept?
Gabriela: I was part of the core creative team, developing the concept of the opening ceremony, which consists of several activations and the launch itself. I'm also doing the creative production for the launch festival, which means conceiving the structure, choosing the teams, topics and different formats, etc. working alongside the creative team to develop site specific artistic installations and happenings to ignite the European Capital of Culture (ECOC) fire around and tease what's to come.
battleROYAL: How does your background inform that role?
Gabriela: My experience in different types and sizes of ceremonies definitely informed the role, I speak that language and know the structure. What was interesting this time was playing with the idea of what a ceremony is supposed to be and if that can be challenged into a more hybrid arena. I would say that my theatre background also influences pretty much everything I do, keeping me curious and looking to give a clear sense and meaning to what I create. In this project, I was very keen on exploring the stories of the region, the individual tales, local stories and the narrative that have shaped the community from within, then mixing it with innovative visual and technological outcomes to reach a wider audience, while keeping humanity at the core.
battleROYAL: How did you experience the Creative Prototyping process for the creation of the Esch2022 Launch concept?
Gabriela: I believe that creativity thrives under limits, and Creative Prototyping is a clear example of that. Setting specific scenarios and limits for each of the Crazy 8's, a brainstorming tool we used during our concepting phase in or any of the other exercises, allowed us to go crazier with the solutions, developing more ideas and sometimes digging deeper into one if we felt like it was worth it. It was like having a batch of random ideas laying around, that we could come and pick up if we needed to or that could ignite other processes to find new perspectives.
battleROYAL: What stood out to you from this process?
Gabriela: Given the circumstances (the beginning of the pandemic), the way the creative process was structured was quite new and interesting for me, very goal-oriented and task-driven, which allowed us all to keep the creativity at the core while being efficient with the time given and the amount of work we needed to produce. It was a nice change, even though I missed the energy of being all together in the same room.
battleROYAL: Was there anything that was rather challenging?
Gabriela: Re-thinking the whole ceremony concept, it was an intriguing creative provocation. Without a stadium and without an audience, the concept of the ceremony, as we know it and as we conceived it, became more challenging. It was an interesting journey and I feel we came out with strong solutions that enhance both the creativity and the audience experience at the same time.
battleROYAL: What do you find particularly interesting when it comes to this project?
Gabriela: The format, the venue where it will take place and the content we are working with. There are several things we are blending here that, when put together, they create a challenging contrast, a sort of good chaos that ignites curiosity and creation, in us, as the creative team, and I would like to think in the audience as well.
Also Esch is a real cradle of diversity, so it has been very exciting to discover that, and to use it as an inspiration in the contents we create and the perspectives from which we are conceiving the ceremony.
battleROYAL: We're already shifting into the production phase of this project. What are you working on right now?
Gabriela: I'm working on the launch of the festival, programming it and starting to work on the content of the different panels, workshops, etc. For the ceremony, we haven't really begun the production, but we are getting ready for it.
battleROYAL: In this realisation phase, what is it that you tend to look out for or try to maintain throughout the process?
Gabriela: Coherence. I think that once you've found your creative key(s) and the things/ moments/ content you want to highlight, you need to protect them while allowing them to transform at the same time. Everything you build around them must follow that sense of coherence in order to enhance the main message.
battleROYAL: What are you most excited about when it comes to Esch2022?
Gabriela: I'm excited to see how the city will come alive and get together to enjoy the whole year, the amazing projects that will take place and the ceremony that I'm sure everyone will enjoy and remember.
Want to get the latest updates? Then, follow us on Facebook, Instagram and LinkedIn.