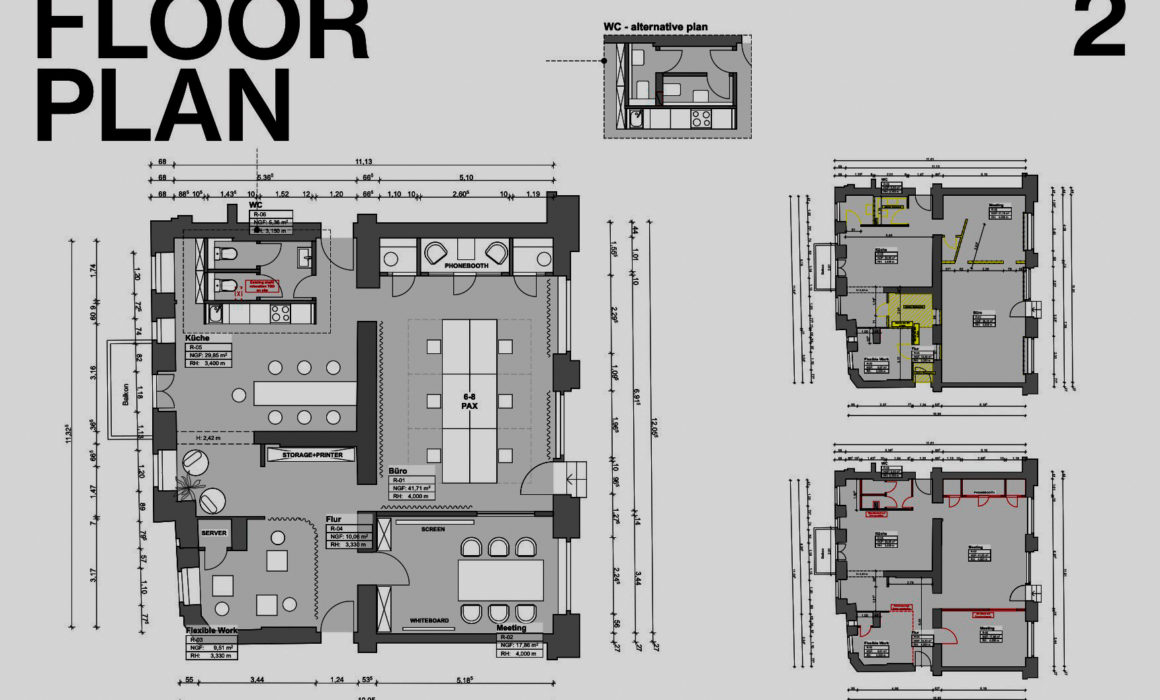 We have moved and are even happy about it: Physically, we shrink, but our Team improved. We took the step into the optimized workspace world of today. We achieve goals between home office, remote working abroad, and meetings and co-working to recharge our social batteries. Welcome to battleROYAL Hybrid Space; welcome to the future!

The pandemic has accelerated what had been a trend for years. Huge open-plan offices or countless, lonely individual offices have long ceased to go hand in hand with the needs of employees in agencies and co. Digital spaces and online communication allow us to work remotely from home or optionally from all corners of the world. For many, this is far more attractive than the fresh free fruit every morning on the open kitchen counter above the always full dishwasher. 
In the same way, digital spaces mean that good staff can be recruited worldwide, or international partners can easily be brought on board. The pandemic, in particular, proved that work could go on despite territorial separation. But it also demonstrated how social humans are, how much they long for real encounters and exchanges, and that some work processes work better face-to-face. So what are the optimal workplaces of today? The answer is Hybrid Spaces – and with our new office design, we have now arrived in the future. 
Hybrid Space stand for the combination and fusion of media and physical spaces. For office architecture, it also means that employees share workstations, or the area is used like in a co-working space.
Our previous battleROYAL office was very expansive in space and set up like an open-plan office with 24 desks and three meeting areas. Everyone had their own workstation. The desks were arranged into islands, which in turn were divided up by department. There, everyone had written, conceived or corresponded on the phone at their own place – which often made it noisy. 
The new office is much cozier. The core team sits at a single long table, each work area is shared throughout the week. In addition, there is a freelancer area and three separate Zoom booths so that no one is disturbed during online team meetings. A closed main meeting room and an open kitchen with dining table and lounge area complete the office concept. 
Berlin sociologist Martina Löw explains the new, modern office concepts in an interview with "brandeins": "The home office changes the relationship between the living space and the workplace in the company. We see a continuing trend of a more flexible approach of workspaces, also in companies as they are moving even more in the direction of moveable space structures." 
Space has also become more diverse, she adds. "The space we use is not getting smaller; it is expanding," Löw continues. Therefore, corporate architecture is planned today so that it can implement new needs with more flexibility and speed. In contrast, offices used to be built and furnished for decades; today, according to Löw, they are designed less for a constant status quo but to the respective, current projects. 
The new battleROYAL office was designed by the Kreuzberg architecture firm UNDPLUS according to the requirements of a fresh, flexible hybrid space. The space is only about a third of the old office, and yet it fits everything we need to work optimally, efficiently, and with a lot of well-being in 2022.  
Bare concrete walls, 4m ceilings, mixes of metal and natural woods, off white Italian tiles, and smooth surfaces ensure clarity in the interior design of our office. Colour accents in rich blue and pleasant rosé and the use of light, floor-length curtains in the workspaces bring life and cosiness into the space. You can now come and go as you please, work anywhere. 
Want to get the latest updates? Then, follow us on Facebook, Instagram and LinkedIn.