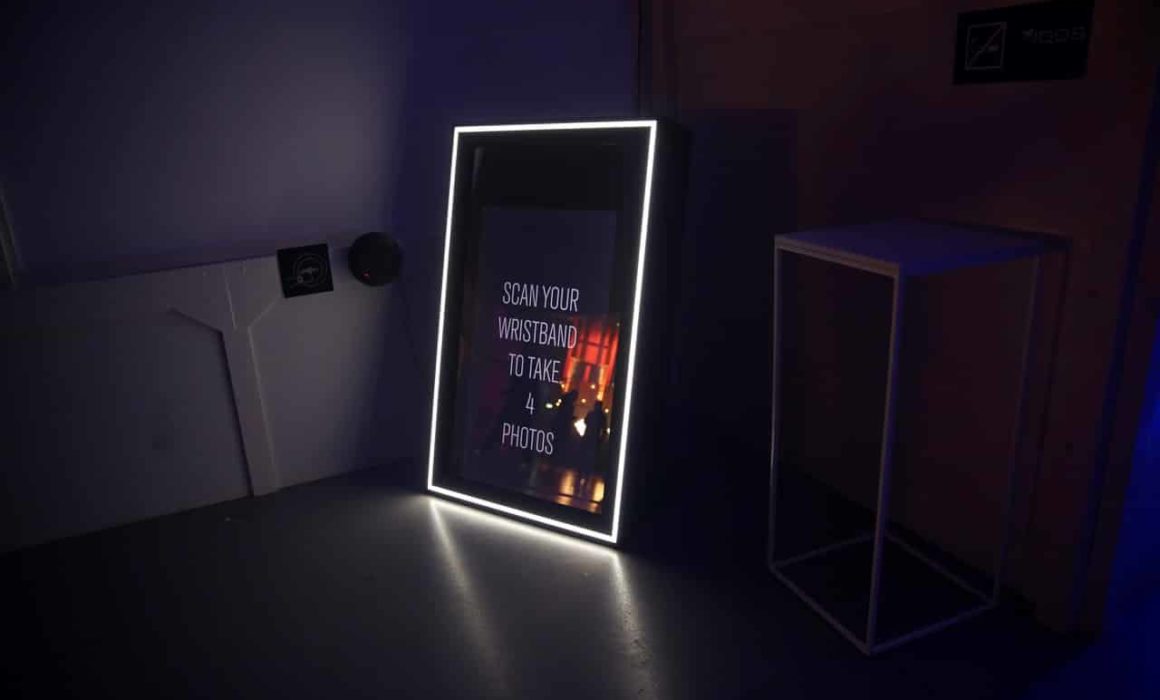 Interdisciplinary Storytelling in Action
This week, we interviewed Michael Masberg, our Associate Creative Director and storytelling mastermind. We spoke with him about how his background in theatre, role-playing games and novel writing shapes his approach to story and dramaturgy for bR projects in general, and the Esch2022 launch specifically.
battleROYAL: Tell us about yourself. How do you describe the work you do?
Michael: I am a multidisciplinary storyteller. Maybe I just get bored easily. But I love to immerse myself in different genres, art forms, and forms of storytelling and to combine them. I put this curiosity into new connections at the service of battleROYAL as Associate Creative Director. Basically, I transform ideas into inspiring stories and I use all the toys that I can find.
battleROYAL: What is your background?
Michael: This question has never been easy to answer. I have an unfinished degree in theatre studies and four years as an assistant director at a municipal theatre on my CV. For almost twelve years I have been working as a freelancer: as an author, director, event organiser, and curator. The spectrum ranges from renowned institutions down to the deepest underground. I have also been working as a writer and game designer for various role-playing games for a good 16 years. And I have published several novels, both under my name and under the pseudonym Sam Greb. That's just a very rough overview. As I said, I'm curious and like to stay busy.
battleROYAL: How does your background inform your role in developing the Esch2022 Launch concept?
Michael: Part of my background is two other European Capitals of Culture (ECOC) I have been involved in: RUHR.2010 and Aarhus 2017. I experienced 2010 from both ends: first as a local artist, later as part of the creative team of the closing ceremony. Even though each ECOC is different, certain learnings proved useful for our process.
battleROYAL: In what way did your learnings affect your work on Esch2022?
Michael: RUHR.2010 was the first ECOC to represent an entire region and to rely on local talent and cooperation at its core. In practice, however, it was not fully developed. Aarhus 2017 was already further ahead.
European Capitals of Culture develop over time. That is the way of things. Every ECOC takes many years of preparation. Decisions are made while the immediate predecessors have not yet had a chance to gather any experience. And not all knowledge is being shared beyond the country where it was gained. We at battleROYAL, on the other hand, can feed our experience directly into the process of Esch2022.
battleROYAL: Would you therefore describe your role as implementing these learnings from past ECOCs?
Michael: Partially. Above all, I look forward and take care of a dramaturgically rounded and atmospheric narrative.
battleROYAL: Which aspects of your background particularly help you to think through that narrative?
Michael: Interestingly, it has not been so much my experience in the theatre or as a novelist that has had the greatest influence. My role-playing games background has had the biggest impact. I've been a game master since I was 13 and a professional game designer since 2005. Creating meaningful decisions and putting participants in the driver's seat is something I do every week with my gaming group. It's fun to combine this with an experience of this scale.
battleROYAL: How did you experience the Creative Prototyping process for the creation of the Esch2022 Launch concept?
Michael: It was very exciting and inspiring. Our team is made up of wonderful people from all different backgrounds. It was like a great jam session: everyone knows how to play their instrument, and something comes out of it that no one expected before.
battleROYAL: What made this process different from other projects?
Michael: Besides Corona? Okay, I don't think the question can be answered without the context of the pandemic. It hit with all its force at the very moment we were about to start our process. At the same time, it became a catalyst of creative energies. We were no longer just thinking up a new concept for the opening of a European Capital of Culture. Suddenly we were rethinking the concept of an ECOC launch itself.
battleROYAL: And what is the relevance of creating a ceremony experience in these unusual times?
Michael: Shared experiences are the glue that holds a community together. Also, I believe that Esch2022 as ECOC fulfills another important role here. These are not unusual times. It is our new normal. No matter how the pandemic develops, the status quo ante is not coming back. A ceremony experience like the Esch2022 Launch accepts this and can thus be a shining example. We need these positive narratives to show us what is possible when we don't wait for the past but move forward together as a community. This is very powerful!
battleROYAL: Did this transformative aspect of the project also have an impact on you personally?
Michael: Yes, I would say so. It's one of those special moments when everything you've learned so far is challenged. But it does not lose its validity. It is transformed. I have learned a lot in the last twelve months that has changed my creative and artistic work. And I learned most of it through this particular project.
battleROYAL: Was there anything that was less challenging?
Michael: Yes: Traveling. I saved so many hours of my life not sitting on a train or at an airport.
battleROYAL: We're already shifting into the production phase of this project. What are you working on right now?
Michael: I have two foci at the moment. One is the scripting of the launch. We have expanded our writer's room for this and these fresh eyes and minds bring an exciting dynamic to the mix. I am leading this process.
On the other hand, I am developing and overseeing a musical project. Unfortunately, I can't reveal many details about that yet. But it will be awesome and has the potential to change the musical landscape of Esch and the greater region.
battleROYAL: In this realisation phase, what is it that you try to maintain throughout the process?
Michael: Remember that jam session vibe that I was talking about? This.
battleROYAL: What are you most excited about when it comes to Esch2022?
Michael: I am most looking forward to what I am not yet expecting. I love surprises. There are so many talents that will be added or that we will unearth. For me, the true potential of Esch2022 lies in this great unknown. I don't know what's coming, and I welcome it with open arms.
Want to get the latest updates? Then, follow us on Facebook, Instagram and LinkedIn.