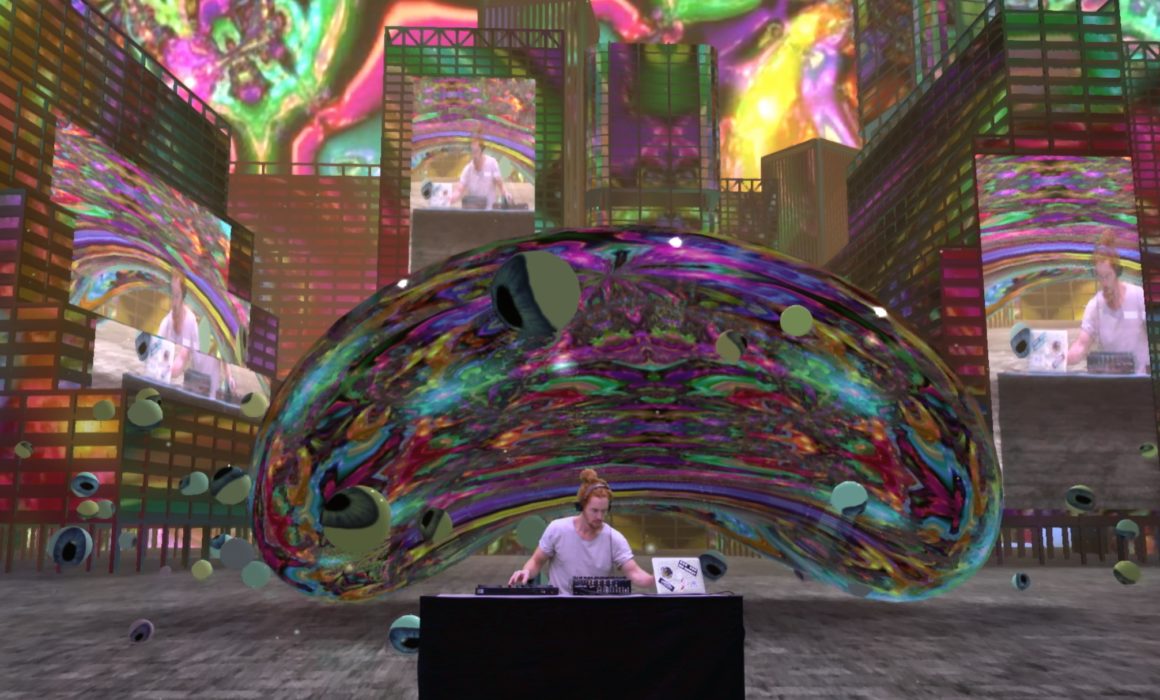 Creative Visions: Notch on Making Virtual Production Accessible
Another workflow technology we've been using in our XR Studio is Notch, which offers real-time graphics for virtual production. We spoke to the founder of Notch, Matt Swoboda, about his initial vision for the company, how that vision has changed and how to stay on top of the game when it comes to creating hybrid experiences for audiences in the coming years.
battleROYAL: Because you're the founder of the company, it would be really interesting to hear about the background story of Notch: How did you get to create the company and what was your vision? Where did you see a gap within the market?
Matt: I used to work in video games for a long time. I was originally working at Sony Computer at the PlayStation and R&D department. So I was working, doing various video games stuff, and I kind of got bored of doing it. But I enjoyed the technology. At the same time, I was doing some other side projects.
Which got me thinking: I can realize the technology we've been using for video games – like real-time rendering, great graphics etc. – while doing other projects. Why not create a tool that enabled other people to use the technology with an interface that was designed for artists? Games tools were hard to use.
And then by chance, I met Ash Nehru, who is the founder of D3/disguise, through a mutual friend, and we've decided to see if we could do something together by integrating the tool that I was already beginning to make with D3. So that they could use it for real-time graphics. That worked out really well which led us to our first show we did together, Eurovision in 2014.
battleROYAL: Do you feel the USP has changed since?
Matt: I think that has changed over the years because I think originally, the thing that was interesting was real-time. No one was doing it. But now everyone is used to it. So we've taken it further because real, live rendering speed is just one part of your creative process. And that's where we focus: rather than just pure technology, to combine it and enable someone to be more creative, more rapidly.
battleROYAL: Could you describe that further, when you say "speed is one part of the creative process"?
Matt: Well, when you're working in a real time workflow, on Notch, you can see changes you make immediately, in good quality. You can try out a lot of different things within the space.
battleROYAL: That's exactly what our motion designers are pointing out. They are using Notch when they want to make quick and immediate changes. Do you already have a vision of where you want to move in the coming years more concretely?
Matt: At the moment, we're going through a complete UI refresh. I think it will make it more mainstream, accessible; not just for large events. Originally Notch was never really designed to be used in showbiz.
battleROYAL: Oh, wow.
Matt: Yeah, but as soon as we started to work, it quickly became adopted and became useful, because I think in the live events industry, they just needed that solution really badly. You need real-time stuff to do anything with live cameras or live data.
battleROYAL: So basically, your strategy at the moment is to move away from the events space where you have been placed and open it up to other industries and other creatives?
Matt: I think events are important. But motion designers work in events and they need much the same as every other motion designer, so if we are widening the capabilities, it means they're able to execute a lot more in Notch.
battleROAL: And when you think about events, and think about the kind of features you want to provide for motion designers to use, do you have a vision?
Matt: Well, it's interesting that events were going one way. And now they've taken this massive kind of detour. For example, some applications have been looking for a way to exist within live events, like camera tracking. But there was always a struggle to get them adopted into studios. There were some use cases in TV because they wanted a half virtual studio. But it came to a fence since nobody was really interested. They just wanted to do stuff on big screens with a live audience. And now, with restrictions on having live audiences, it got this reason to exist really quickly.
battleROYAL: So for your company, these times are almost like good news?
Matt: Yeah and I think there's a lot of interesting technology coming.
battleROYAL: Do you have something particular in mind?
Matt: Ways to make this technology of virtual production viable. Generally, things which previously would have needed quite a complicated setup are now done through software. That's really exciting.
I remember doing a Lady Gaga show at the Grammys, five years ago, and it was a nightmare. We had to do a head scan and track it with all these little dots. Now you can just use a camera and software.
battleROYAL: New technologies can also be challenging to use, people need time to adopt to them. Do you feel that there's an openness to new tools? 
Matt: I think it changed recently, because so many clients are like: how many pop stars do you know who are on Instagram all the time and putting filters on their own faces?
battleROYAL: They're getting more used to technology on a day-to-day basis?
Matt: I think also stars themselves are much more comfortable with technology than ever before. It's a bit dangerous; you have someone come in and go: you know, that Instagram filter that I used, I want to use that on the show. But that doesn't necessarily work on the stage.
battleROYAL: For many people hybrid is still an unknown ground, don't you think?
Matt: It feels like this medium is going through this process where the initial stuff everyone wanted was to remake the real world. Let's pretend we're exactly in our studio, but we just added the LED screen. And now everyone's using rocky landscapes and forests.
But we need to get through that and get over that. In a virtual environment, you can do anything, absolutely anything. So why not ditch the studio and do something completely original and interesting with the medium? And then it becomes kind of worth doing and then it's got longevity.
Because if you just think "studios",  as soon as you can go into a real studio, you don't need to do the virtual studio anymore. Like, yeah, if you're doing something creative, then there's a point.
battleROYAL: And in terms of the audiences and events: do you feel there is a different expectation now?
Matt: It really changed as well. Live events were getting enormous. They were getting massive, and not just in terms of people wanting to go and see an act, but also people wanting to go in order to be seen and post it on their social feeds.
But now, it will be really interesting to see how the aftermath of the pandemic changes things, whether people are going to be afraid to go out, or whether people are going to be desperate to go out, it's really hard to know. But I think people expect a lot from productions now. Expectations have just been going up and up and up…
battleROYAL: And for you, when you create an experience, when do you feel like you've done a good job?
Matt: There are some different schools of thought about what constitutes having done a good job. I personally always just wanted to make sure that the client and the audience went away happy. It is very tempting, as a designer, to be focusing on making something for yourself.
I think in the early days, I always wanted to get my new idea or my innovation in, and now I realized that actually, you've got to do what's right for the audience, and for the show, and for the client. That might be something very simple.
battleROYAL: Everyone always talks about engagement and what that means. What do you think of that word?
Matt: I found if you can make a show, a piece that people actually go and watch, rather than watching their phones, then I think you've achieved engagement.
Want to get the latest updates? Then, follow us on Facebook, Instagram and LinkedIn.