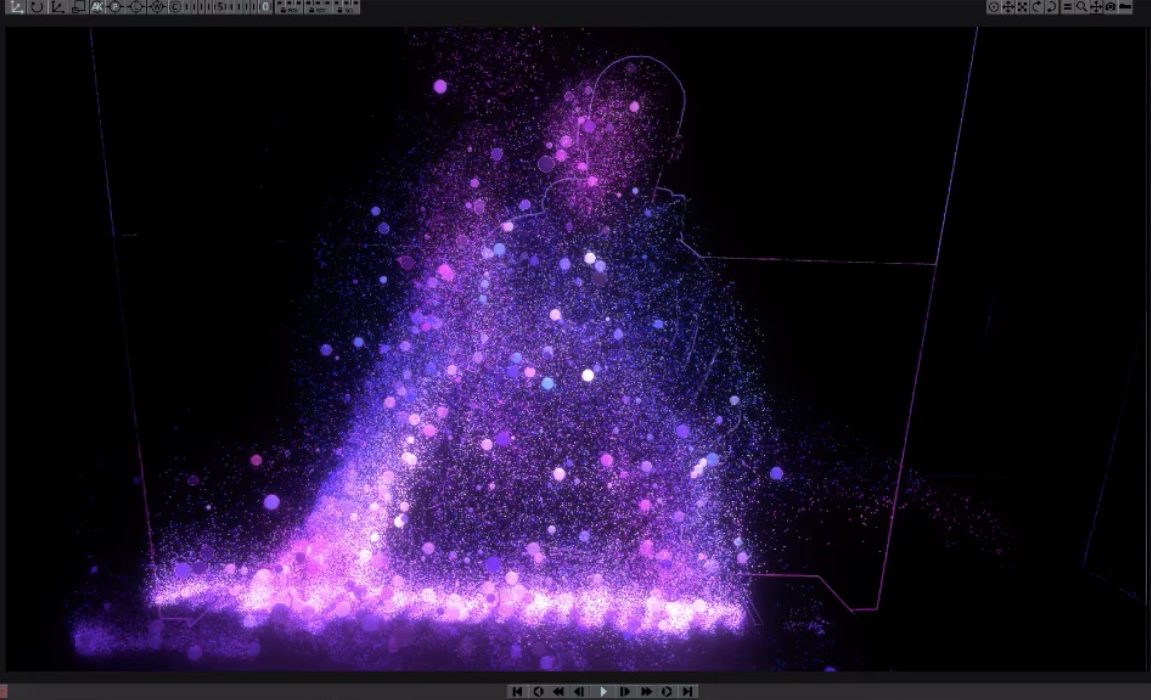 Tailor-Made Experiences: Mixed Reality Studios For Hybrid Events
We've been approached by various clients asking how they can benefit from a digital event format, as well as from the more lavish effects that are being used at live stream events for online audiences. They took their inspiration from events like car launches hosted by Mercedes, BMW and MAN Truck & Bus, and most recently Apple's virtual WWD conference, which often displays high-end production technology and sophisticated virtual studios common to TV or film sets. However, one of their key concerns seems to be whether these digital solutions are reserved for Fortune 500 companies, or if they can also serve the little guys? 
To address this question, we reached out to several VFX teams, as well as technology suppliers in Germany and the USA requesting offers for an immersive virtual studio setup. Almost 90% of those companies came back suggesting the same technology and installation, namely one of the most expensive solutions for digital events invented by Hollywood for Hollywood budgets. If you're not already familiar with this case, check out the virtual production of The Mandalorian. It's an incredible behind-the-scenes look at the future of feature film and TV series development. 
But: in case you also harbor a passion for digital solutions, don't be dismayed. We intend to investigate the many other options for creating these effects. 
Testing is believing
Let me just say, we love RnD. There's nothing better than getting into the studio with a bunch of colleagues and trail new technology in painfully expressive ways. So we're going to set-up an Extended Reality or Mixed Reality Studio (XR Studio). XR is the merging of real and virtual worlds. Digital visualizations become immersive environments, where physical and virtual objects can co-exist and interact in real-time. But of course, like any digital tool or technology, there are broad differences in the application and creativity within this domain. 
We figured that commercial partners, as well as theatres, dance studios, and performance venues we collaborate with, could specifically benefit from hybrid solutions for their future offerings. More than any other format, we see hybrid offerings as the growth sector in these uncertain times. Therefore, we ultimately envision the XR Studio as a space where clients and collaborators can convert their standard event offerings to stunning hybrid formats. Pushing the envelope within interactive, immersive experiences with a focus on reach and engagement, we've  decided to prepare this process by testing a green screen studio environment and dive into the following subjects in particular:  
the most eff

icient setup for such a studio, identifying essentials vs. 'nice-to-haves'

the production pipeline for content and related costs

real-time render environments, using Notch and Unreal Engine, etc. (see the complete list in footnotes)

the significance of gaming hardware and software in the field of motion design production

interactivity and convincing connections between the talents on stage and the virtual environments around them

technology partners we can work with to create a secure and reliable production process.
Since we are working with cultural institutions, as well as major brands, we always intend to find a production process that is flexible enough to cater to both with the option of scaling.
And after testing? 
We are currently planning for some digital shows with major artists who want to implement Augmented Reality into their live shows. This is quite exciting because with our creative ideas and this technology, anything is possible. We're inventing entire worlds and universes for live stream formats. DJs and bands will have a whole new platform to launch their individual aesthetics and personalities. We will also be testing digital event environments, including product release ideas, panel discussions, and classic broadcast set-ups. 
If this sounds interesting to you or relevant for a project you are currently planning, feel free to reach out to us and request a call. We are always looking for other perspectives and insights on this topic and happy to offer advice from our findings. 
You might enjoy this very simple body-tracking test we made with our staff in the office to show the real-time effects that can be generated from Notch without a green screen or expensive set-up. 
For the geeks:


We will be working with programs and servers such as Unity, Notch, Unreal, Disguise, Ventuz, within an advanced green screen studio using multiple robo-cams which send tracking data.
Want to get the latest updates? Then, follow us on Facebook, Instagram and LinkedIn.