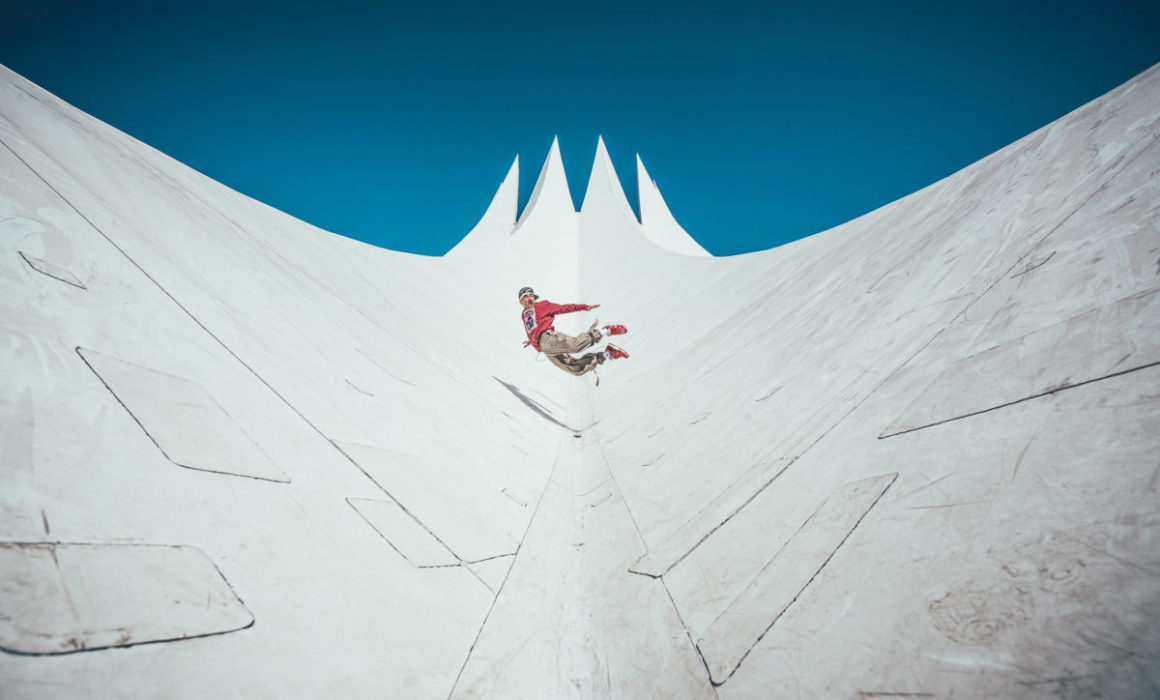 Kicking off a new segment here at battleROYAL, we're shining a light on artists we admire by sharing our staff picks every week! Denis Kuhnert a.k.a. Kooné with his photoshop-free photography is in our spotlight this week, defying gravity and reality.
Creating mixed-reality photographs is not so different from creating mixed-reality experiences. Taking core aspects of live experiences and merging them with elements of digital solutions is at the heart of hybrid culture. Throughout his creative journey, Kooné has been a great example of such hybridity and transformation.
Growing up in the hip-hop scene, he began as a b-boy and graffiti writer. He worked with renowned contemporary dance companies as a dancer and in theatre as a choreographer.
In Kooné's words: "Being lucky and having some of the best movers in the world with me all the time, I started taking pictures of them in the context of their city surroundings."
According to Kooné, humans, cities and movement were always his main interests. He combined those three visually and developed his own style in both photography and movement direction. These very elements create the magic of his pictures, all without the use of Photoshop.
His photography makes viewers question their perception by presenting moments which they wouldn't otherwise believe to exist in real life.
Follow Kooné's work on his Instagram here.
Want to get the latest updates? Then, follow us on Facebook, Instagram and LinkedIn.