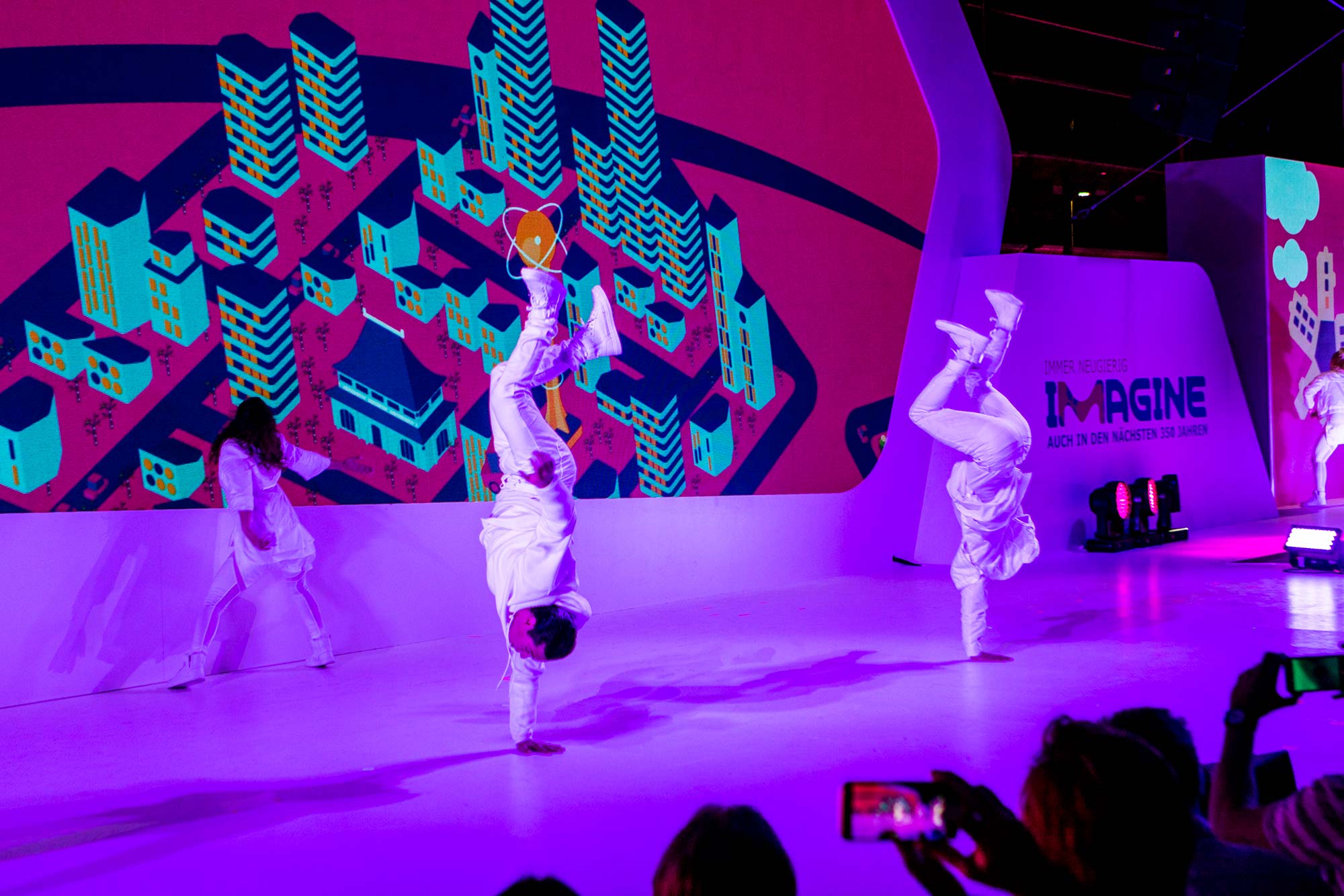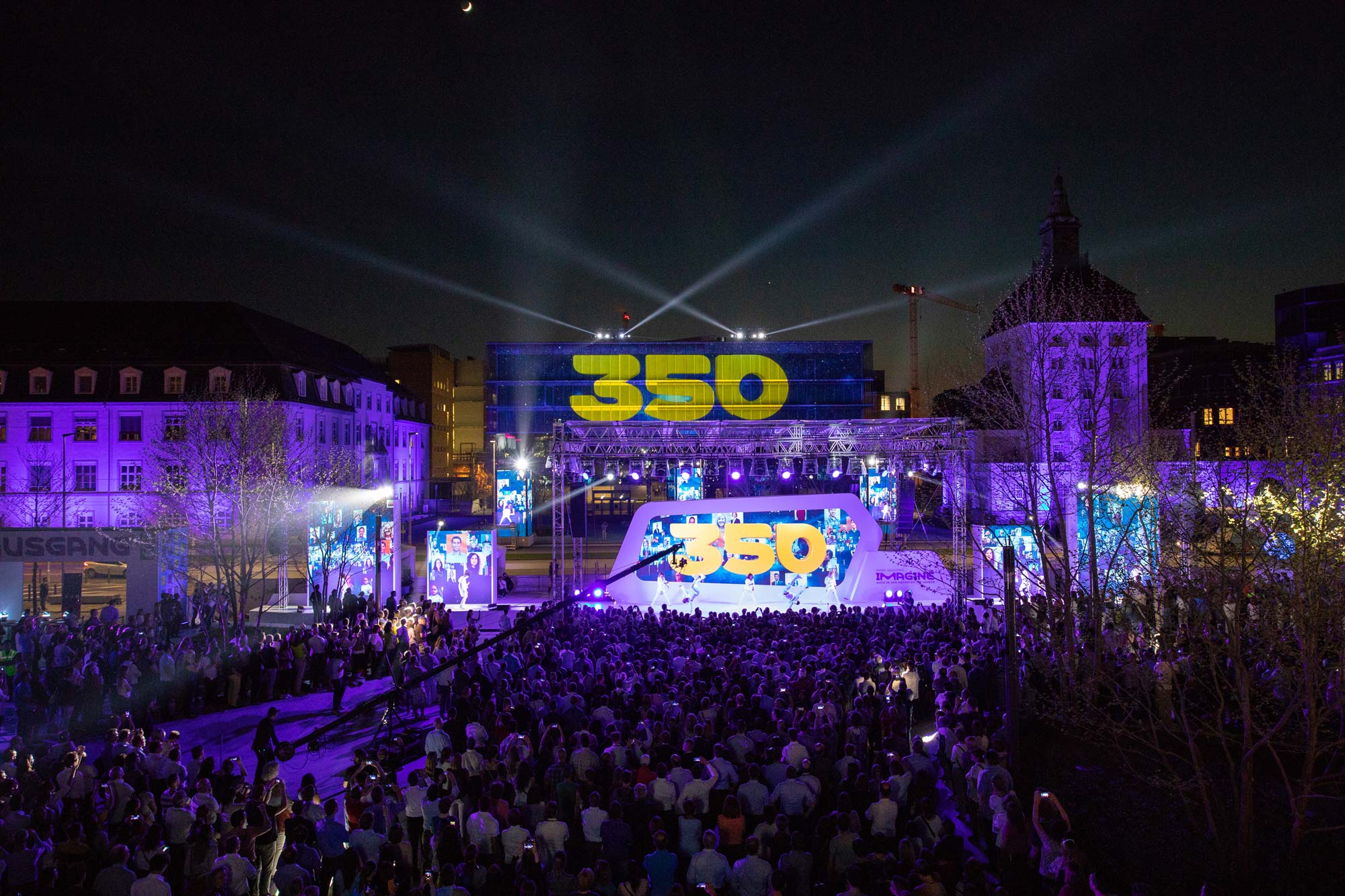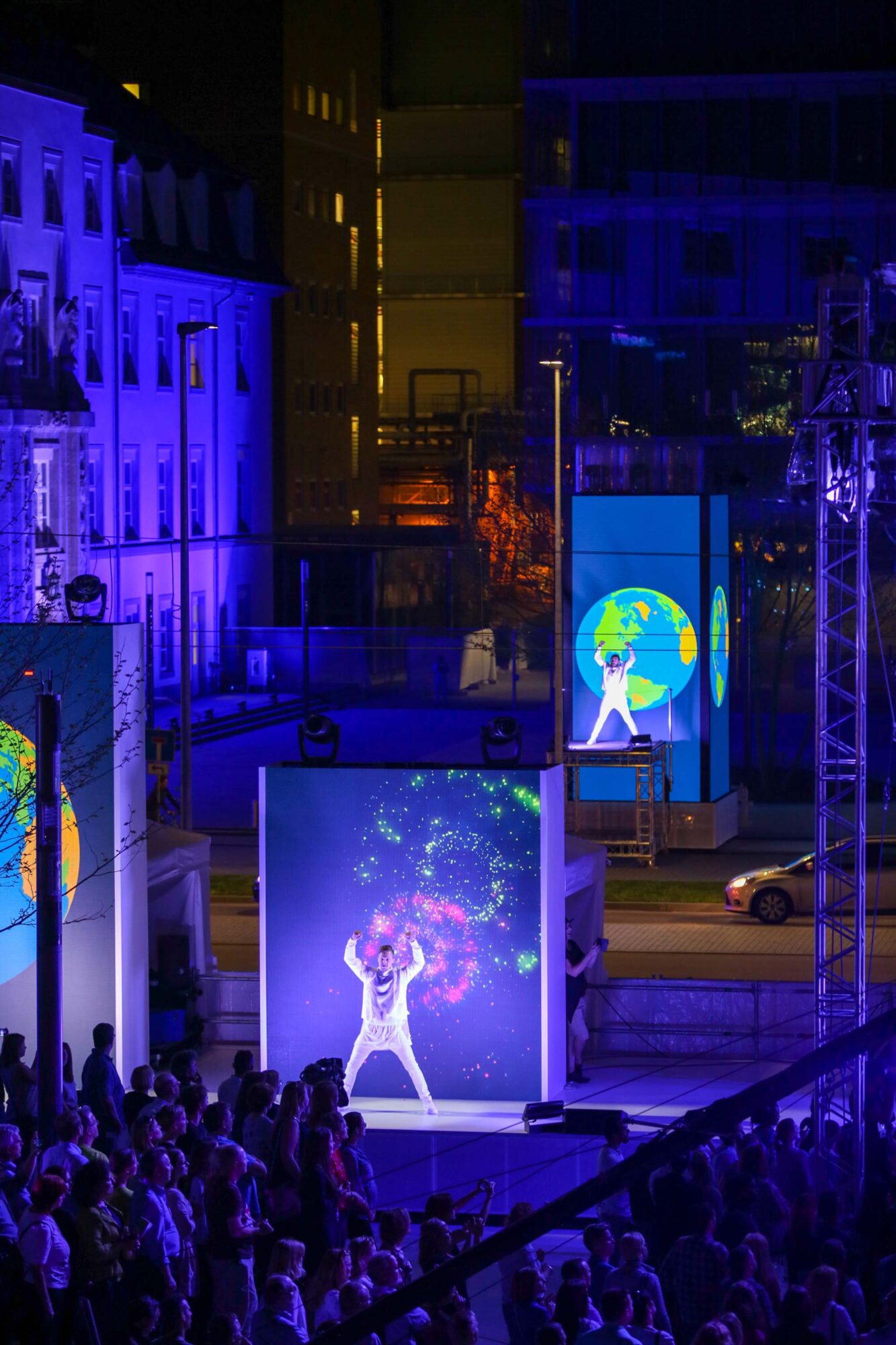 Gold for the Global Employee Event 2018! Merck 350 won the BrandEx Award in the highly competitive category Best Motivation / Best Employee Event. We congratulate fischerAppelt, live marketing as lead agency and client on the well-earned prize for this groundbreaking, global event and thank them for the great cooperation!
Months of tireless work led to the special moment when twelve dancers performed in front of 10,000 invited guests in Darmstadt to celebrate the present and bright future of Merck. Five LED screens with a total width of 24 meters, three 7-meter-high LED towers and the impressive facade of the Merck Innovation Center formed the backdrop of a 40 meter wide stage. The show was the culmination of a 24-hour live stream at 11 locations across all continents and with over 53,000 international employees. Exclusive content produced by battleVISION created the aesthetic line for the livestream.
In the finale, our dancers performed an energetic choreography on the virtual Merck CurioCity platform developed by fischerAppelt, live marketing. They then traveled around the globe to various locations and beyond. A galaxy starring the faces of 450 Merck employees was projected onto the brand new Merck Innovation Center.
With a dynamic mix of interactive video projections, energetic dancers and B-boys, and breathtaking Sway Pole artists, a celebration that spanned 350 years saw its grand finale.
Disclaimer:
Merck is known as Merck KGaA, Darmstadt, Germany in the United States and Canada.
Concept, Show Direction, Choreography, Show Production, Video and Light Design
fischerAppelt, battleVISION, Deimos Virgillito
Lichtbildatelier Eva Speith, Darmstadt, Nick Putzmann, Battle Royal Studios