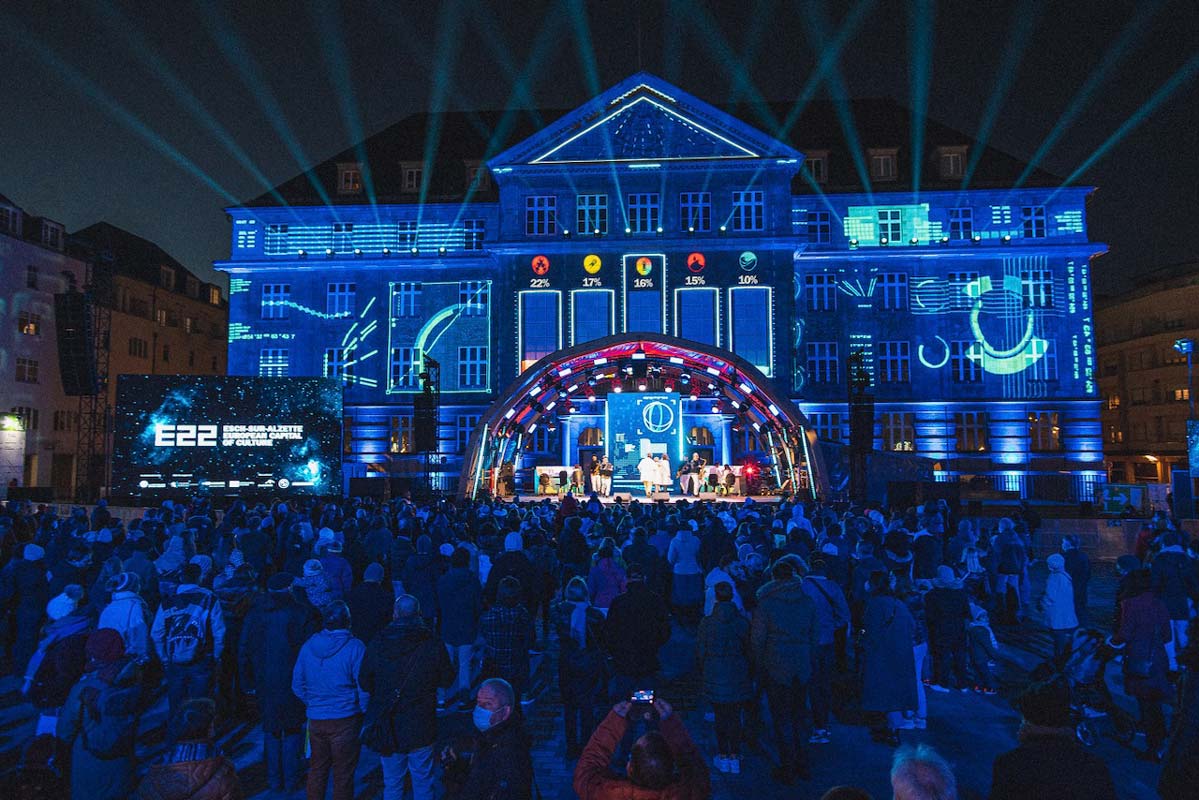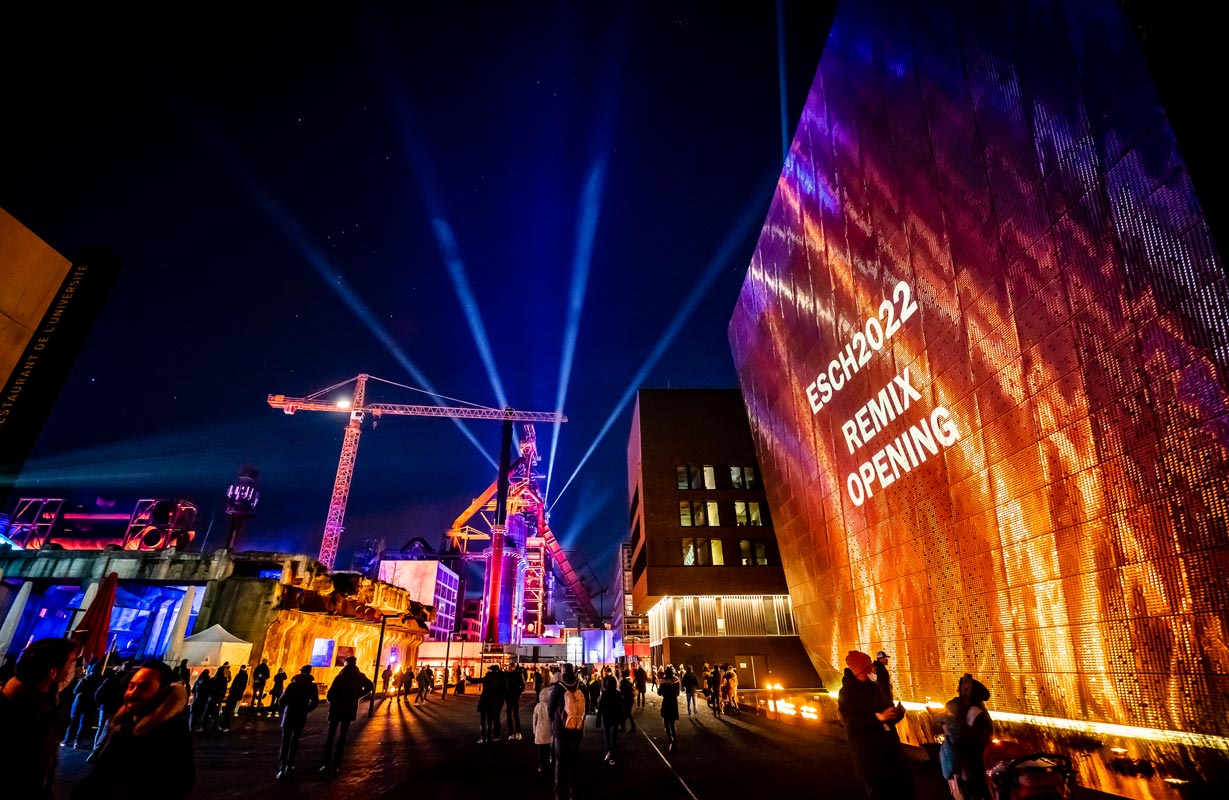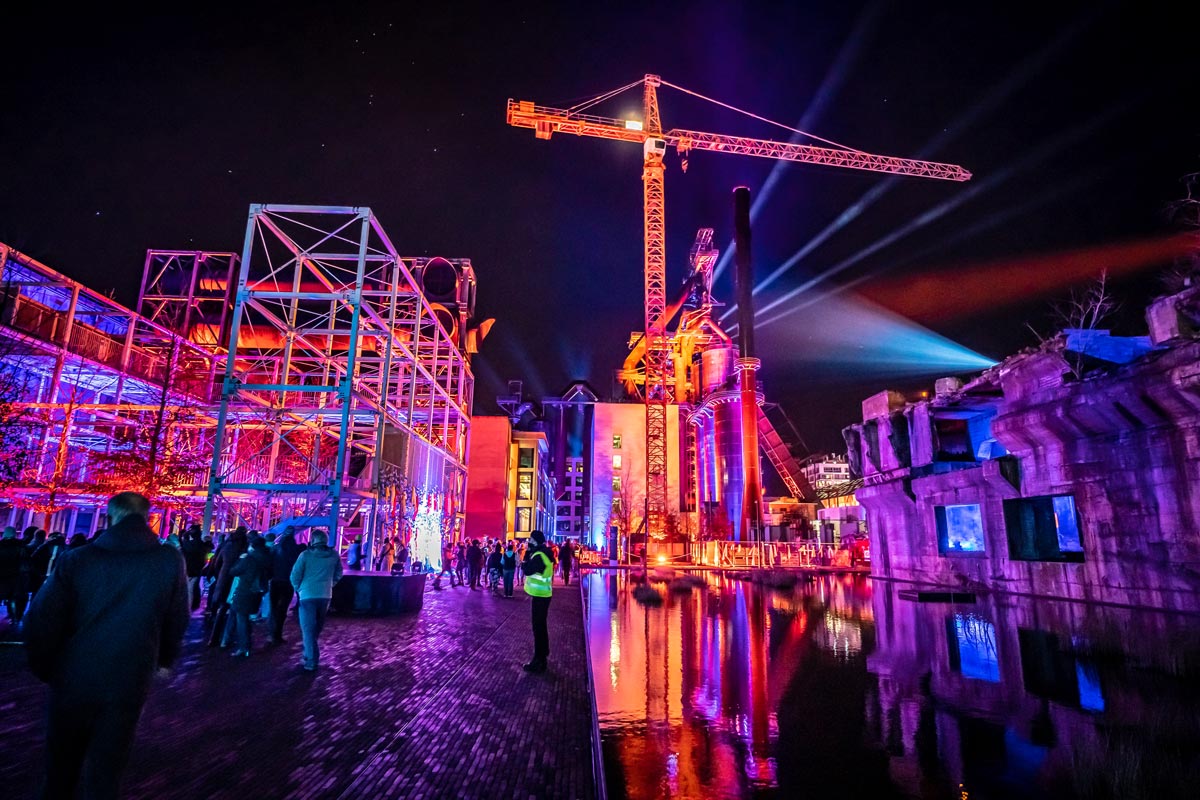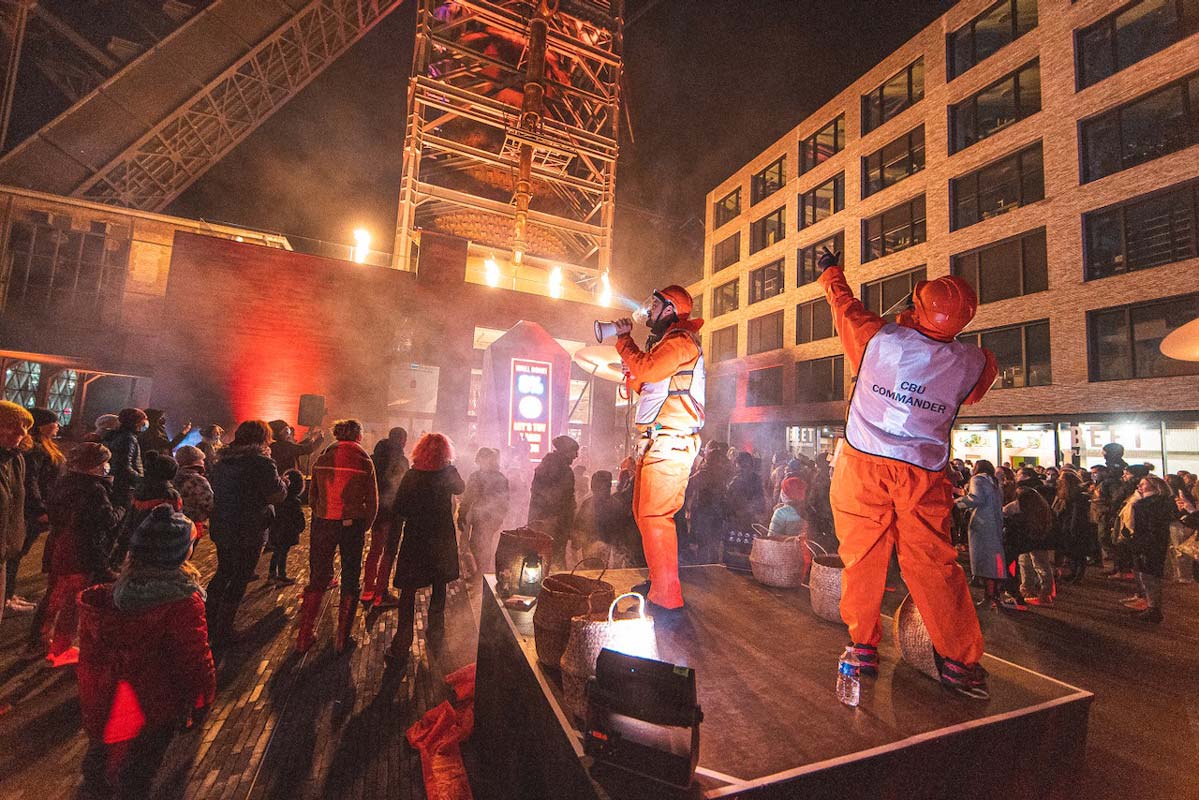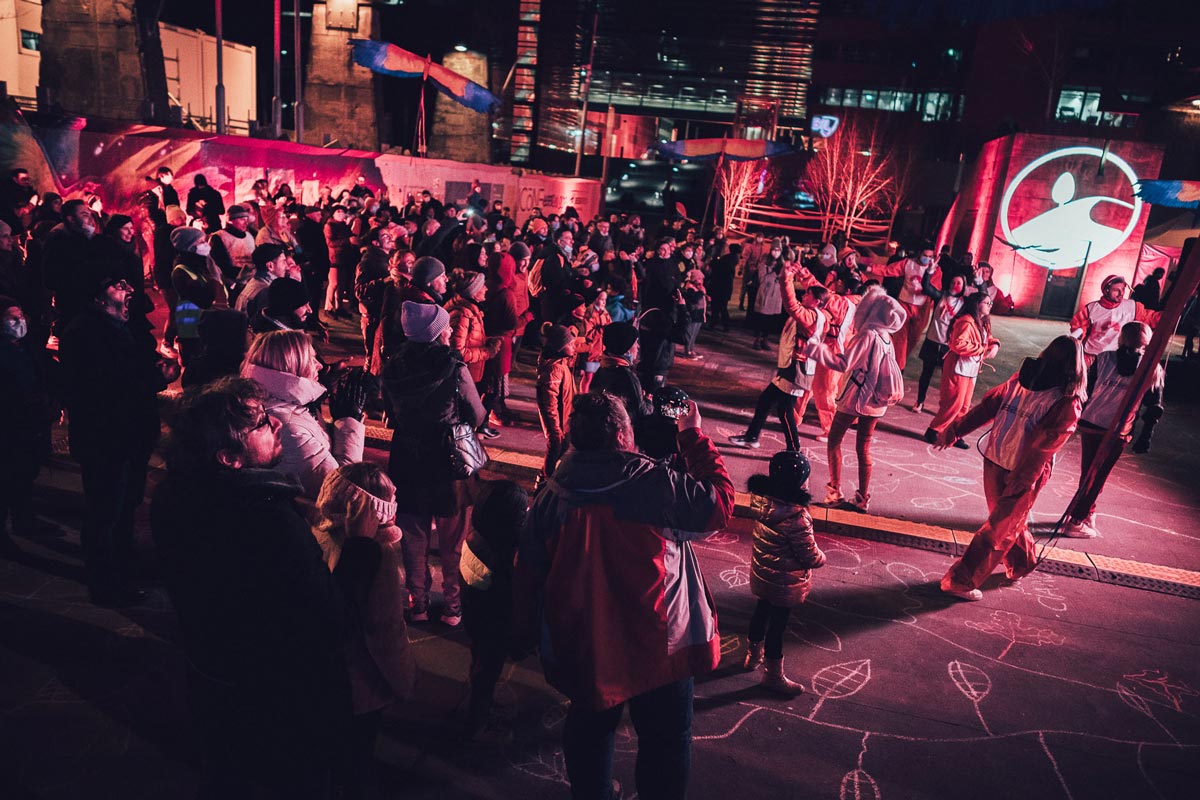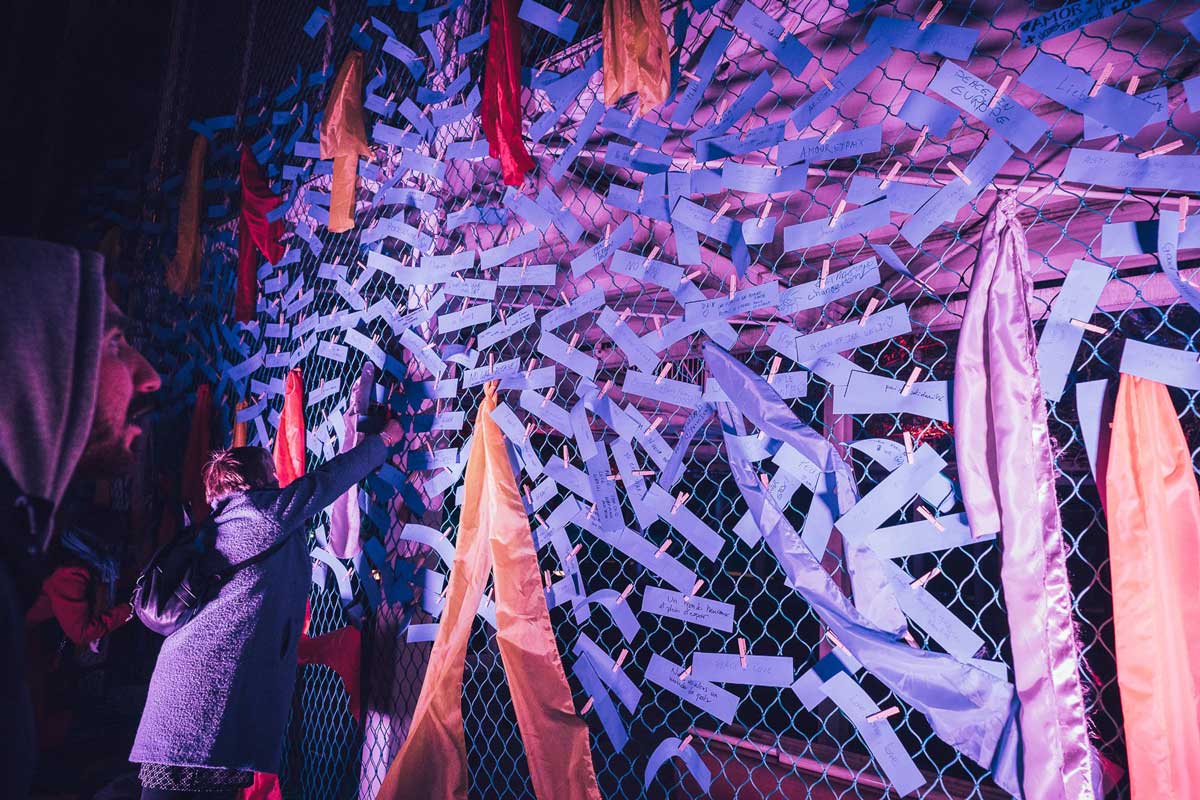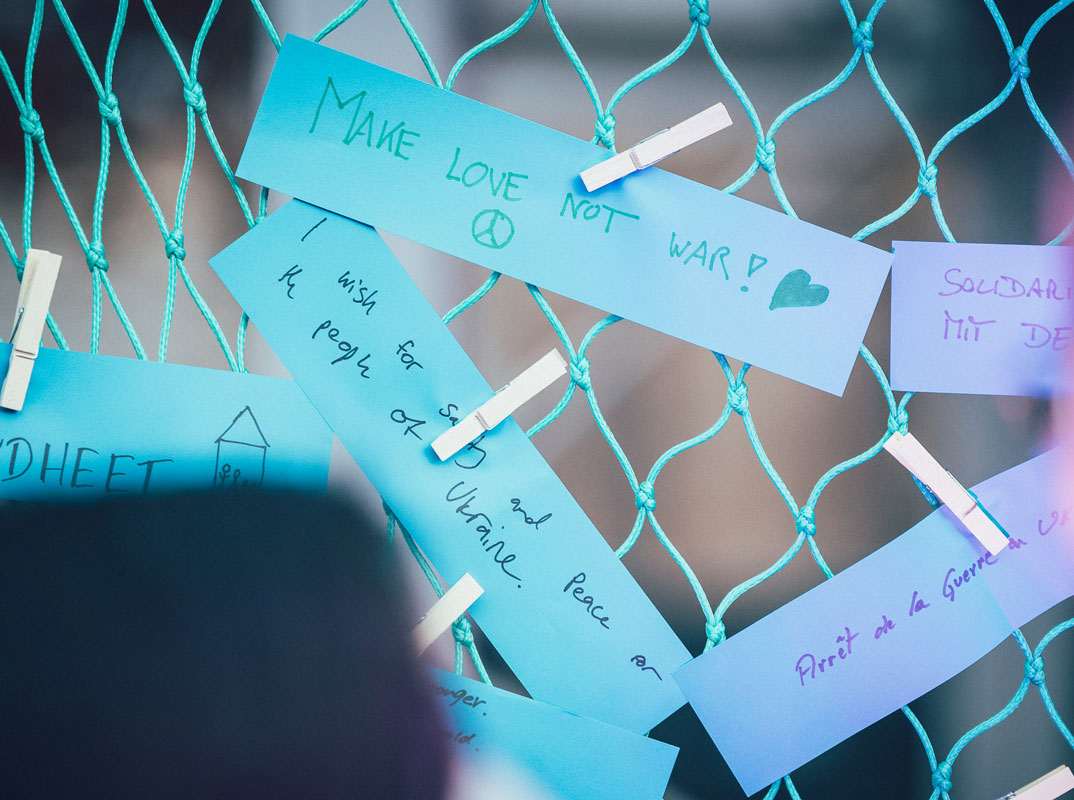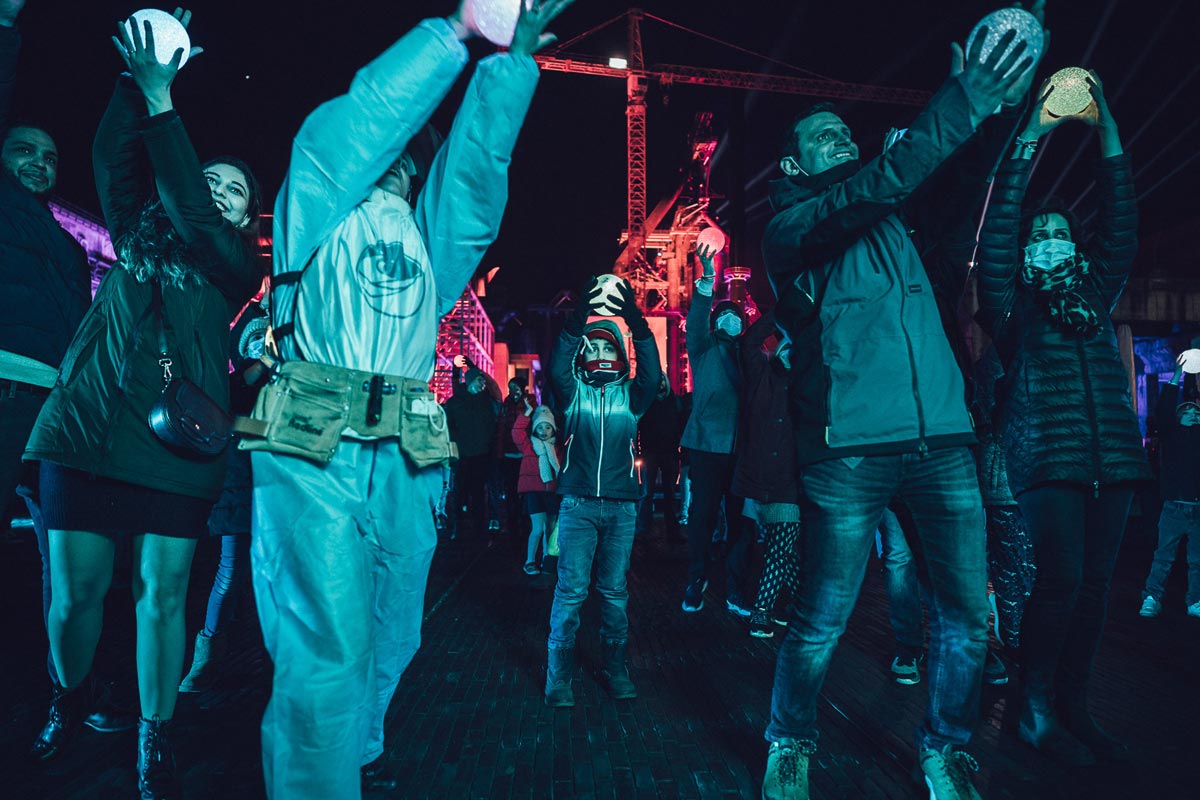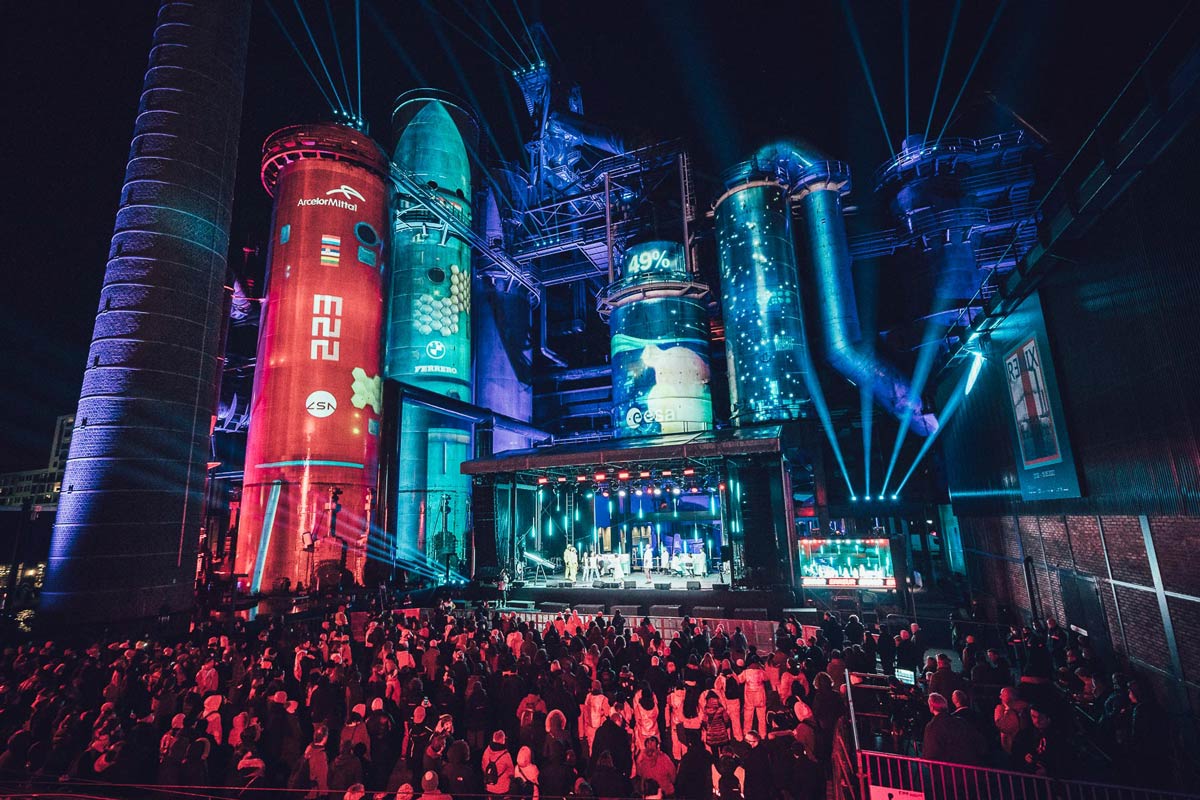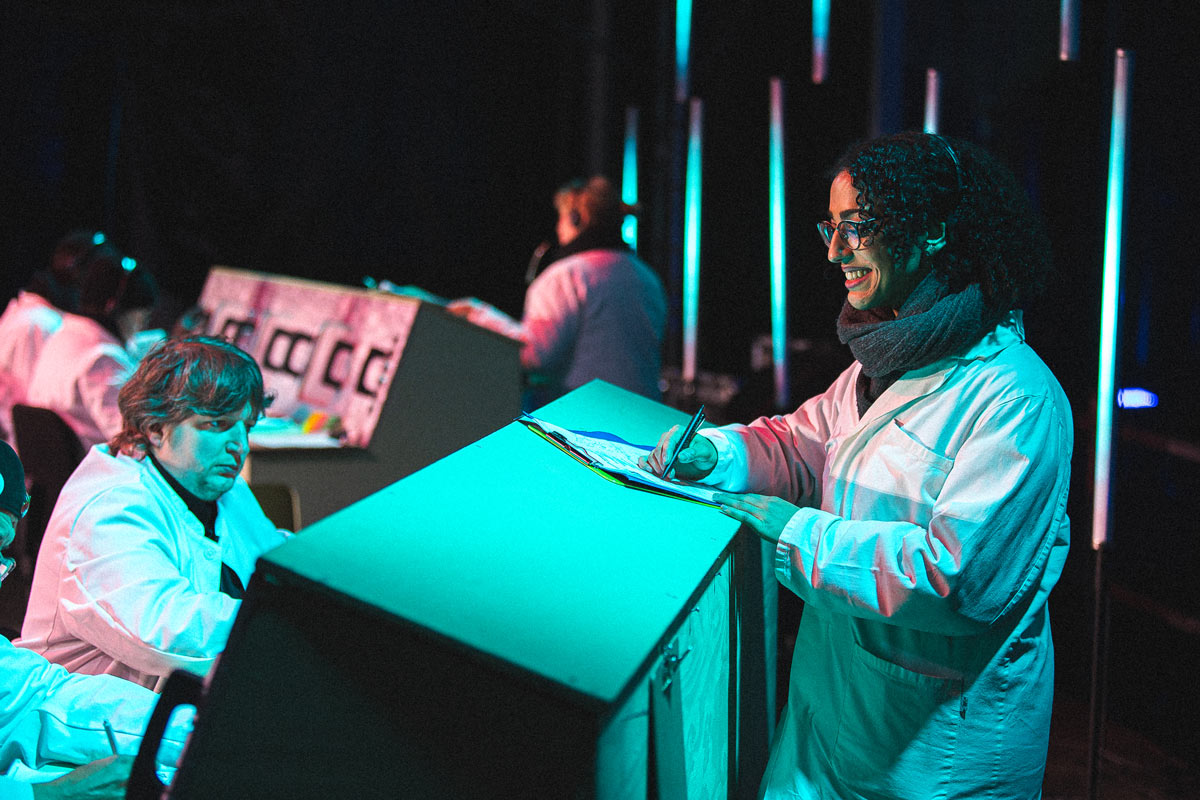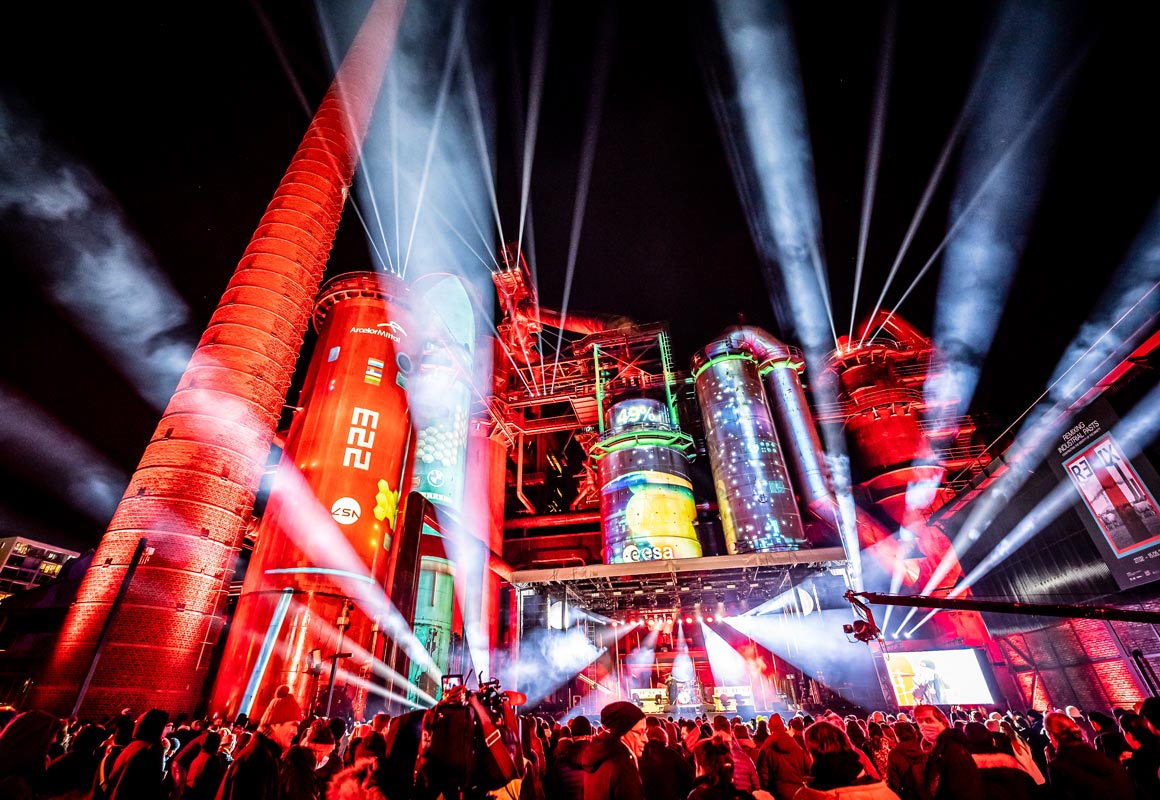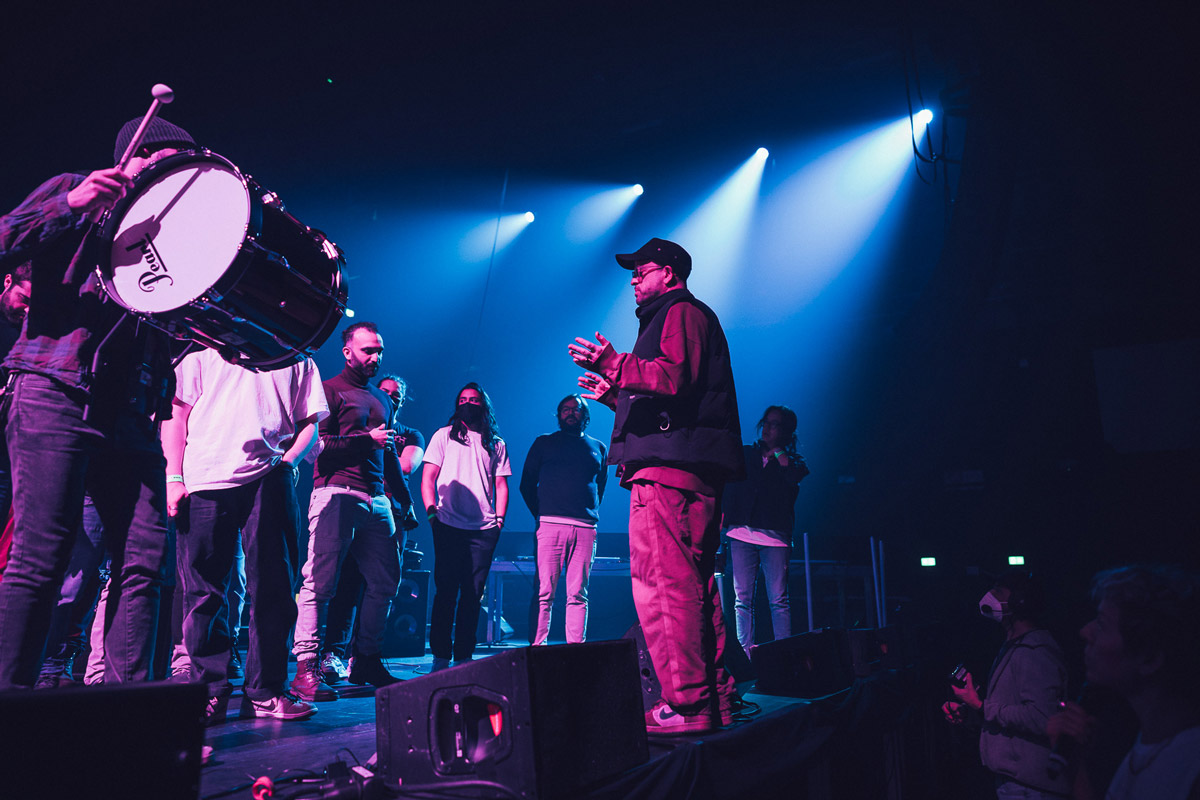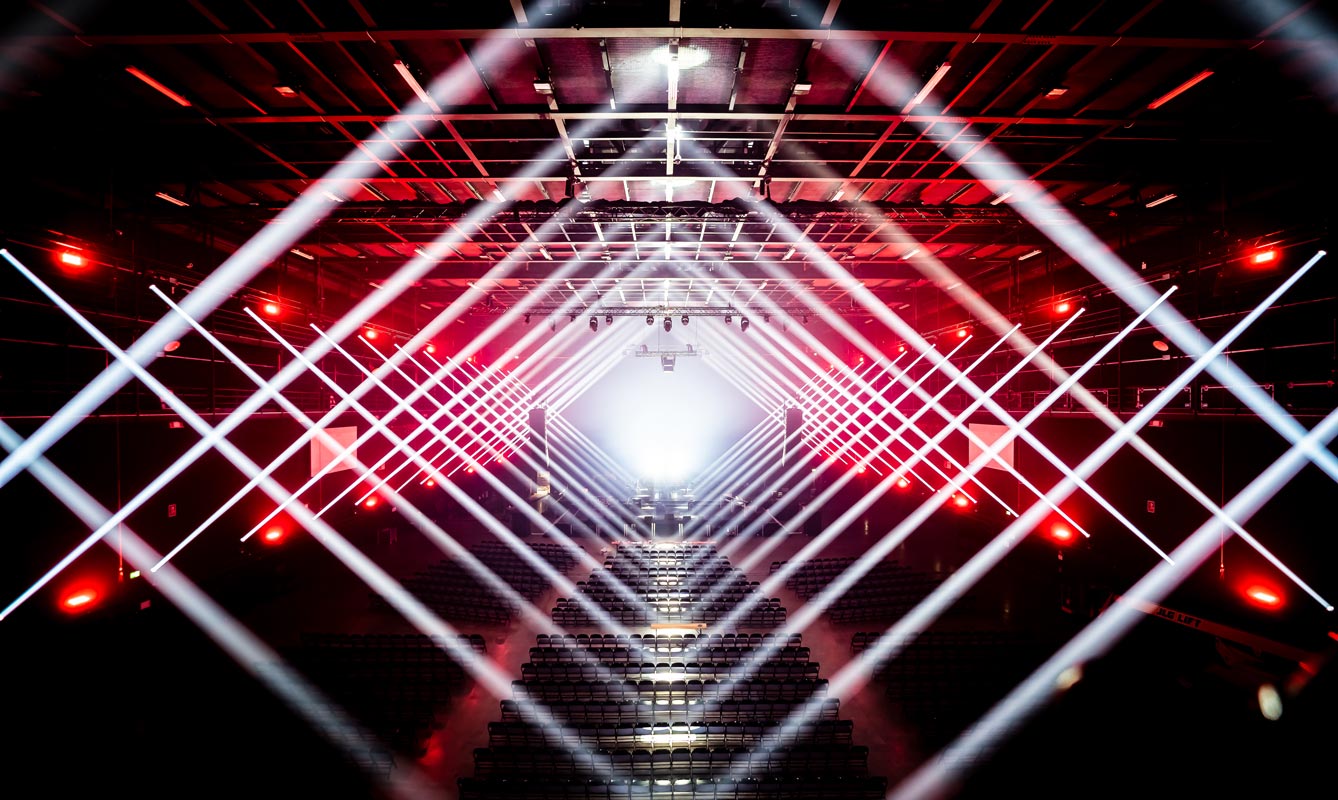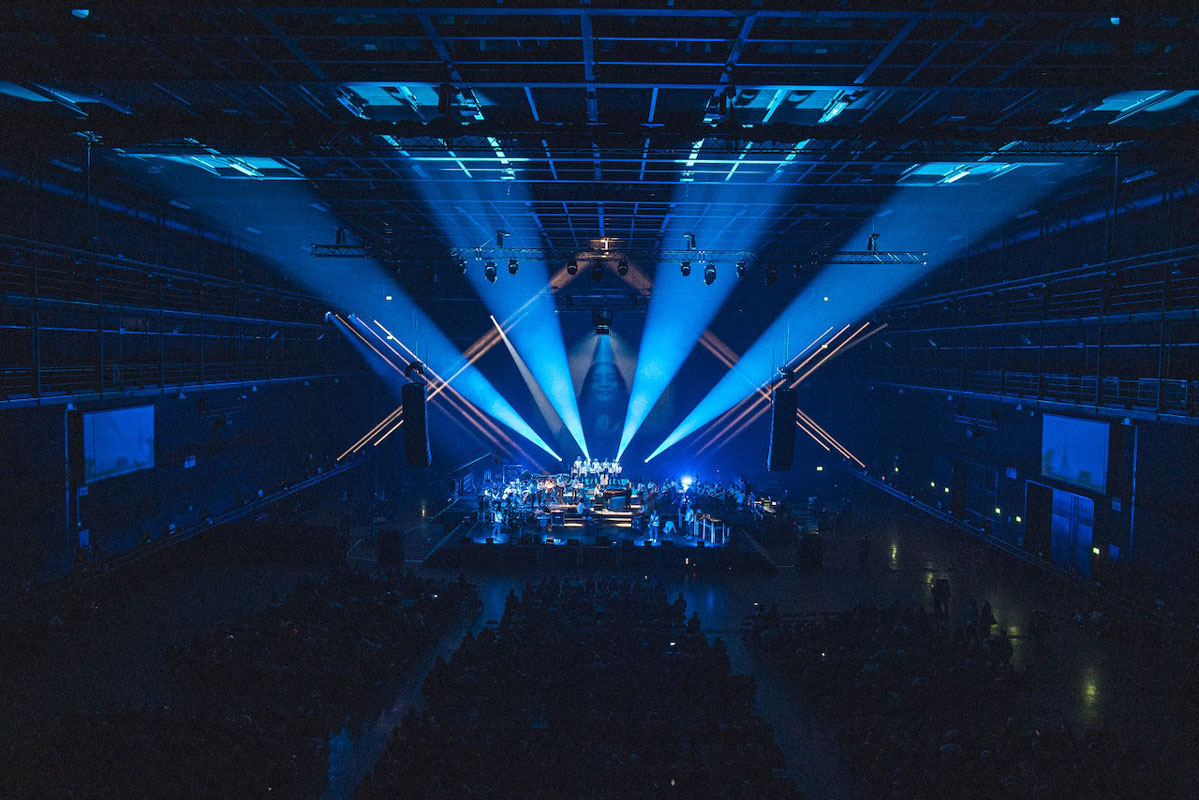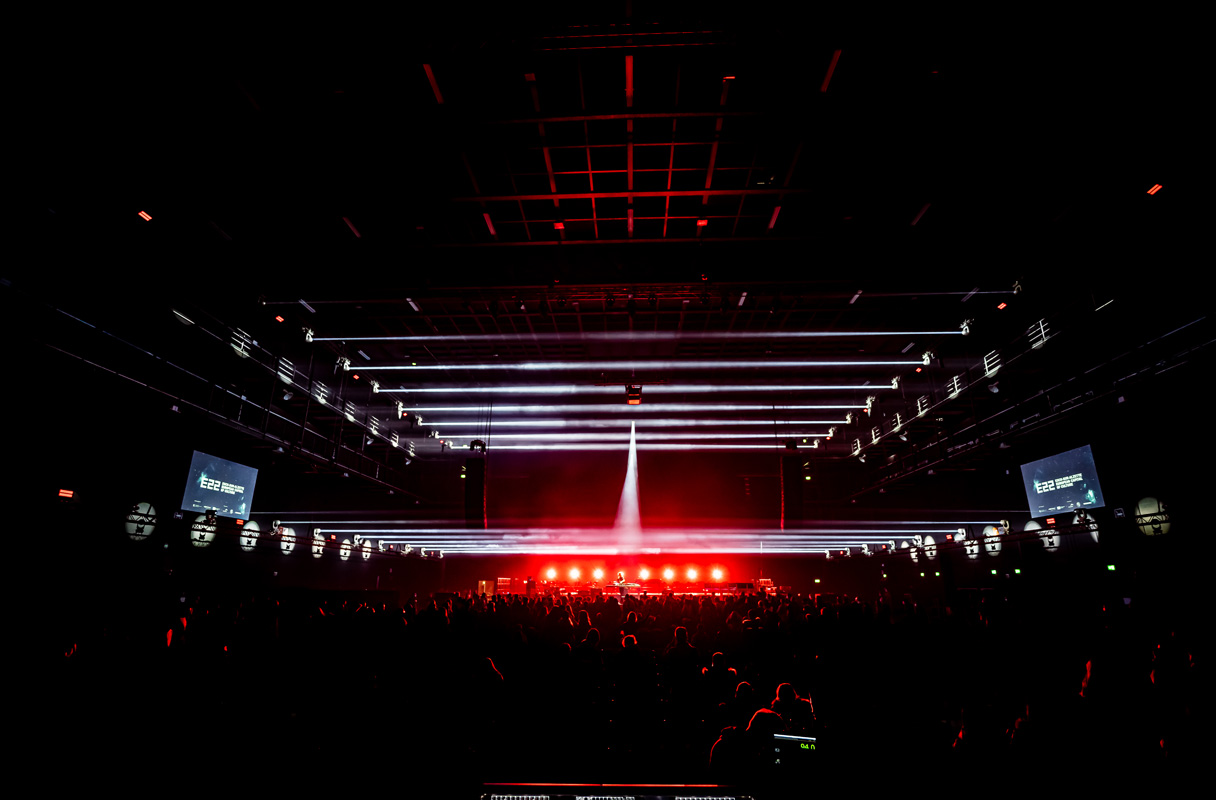 Battle Royal Studios designed the Esch2022 REMIX Opening with the onset of the first lockdown during the Covid-19 pandemic. These challenging circumstances offered the team the opportunity to develop a novel format, unique in its nature, scope, interactivity and hybridity for the traditional opening ceremony of a European Capital of Culture.
The opening night was elaborated as a complex immersive journey. The audience was invited on a secret mission: By solving puzzles and participating in generating so-called Co-Creation Energy for the region, they were the driving force behind the experience. The highlight of the evening was the launch of custom augmented reality rockets submitted by more than 800 students from the region as part of a painting contest, with the common goal of remixing the future, Esch2022's motto. The evening also requested a cross-genre concert Future Frequencies, directed and developed by Frank Wiedemann and Matthew Herbert. Here, over 100 local musicians came together to perform a colossal mix of styles on stage, accompanied by an enormous light show. Another highlight was a video appearance of the International Space Station (ISS).
BRS produced and staged the event with a focus on audience participation – both online and offline. A show composed over two stages carried the evening, while a playful scavenger hunt structured the visitors' experience on site. 200 volunteers were involved, immersed in the action and helping to shape it. Online, special participation features such as polls and live interaction tools also turned viewers into contributors.
The city came alive with live music, DJ sets, dance performances, architectural projections, light installations and a wide range of immersive live entertainment. There were approx. 18,000 visitors welcomed in covid-compliant conditions on-site and 14,000 online.
BRS saw the opening ceremony as an opportunity to bring together people from the local community as participants and creators, and thus to initiate and strengthen a cultural identity in the long term, beyond the cultural year. The aim was to enable encounters between different groups, generations and cultural influences and thus open up new, sustainable perspectives on the Esch region and Europe as a whole.
Esch2022 – European Capital of Culture
Creative Concept, Direction and Production, Motion Design & Mapping, Light Design, Choreography, Specialised Artists.
Les Enfants Terribles, Frank Wiedemann, Matthew Herbert, Duncan McDade, Chris Moylan, Denis We, Imogen Knight, Basil Hogios, adhoc engineering GmbH, SATURN production, Hinnerup Production, Freecaster BCE, Emisys, Rethink, Plan-K Advertising, Rockhal & Rocklab, Luxembourg Space Agency, European Space Agency.
© Paul Gärtner & Kooné for BRS, © Chris Moylan