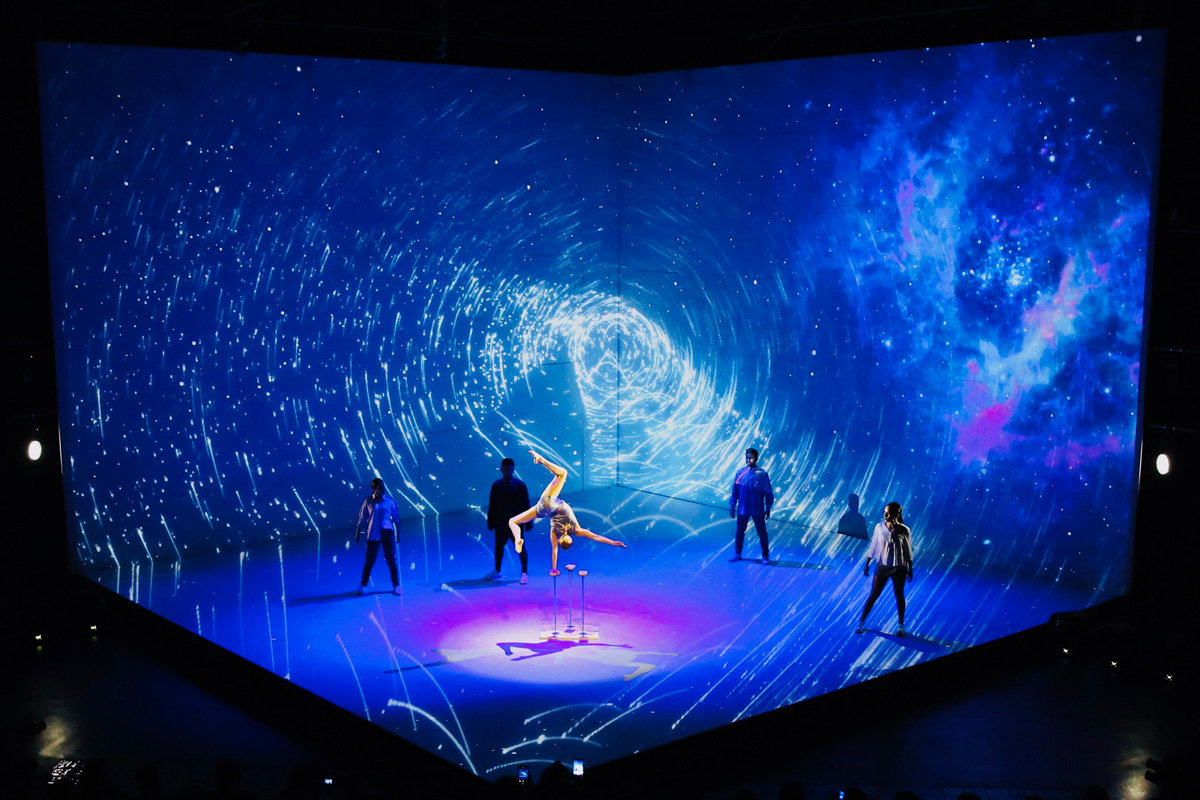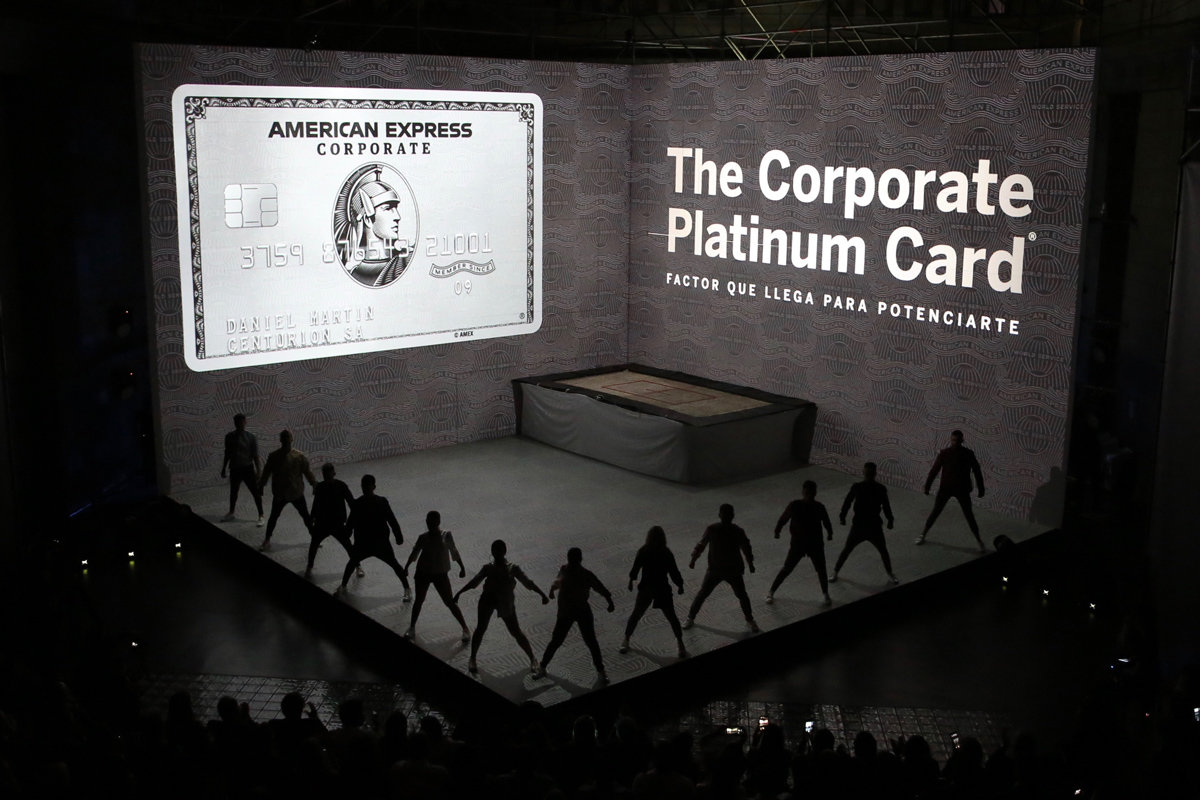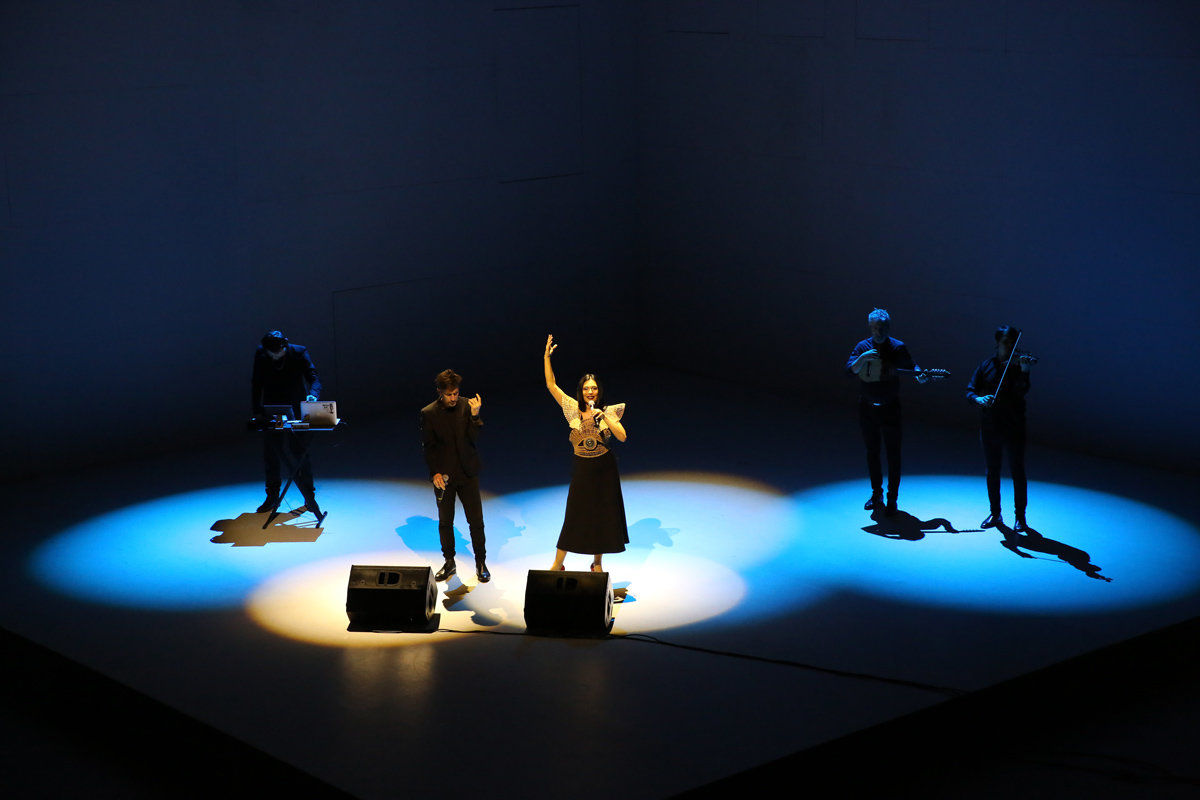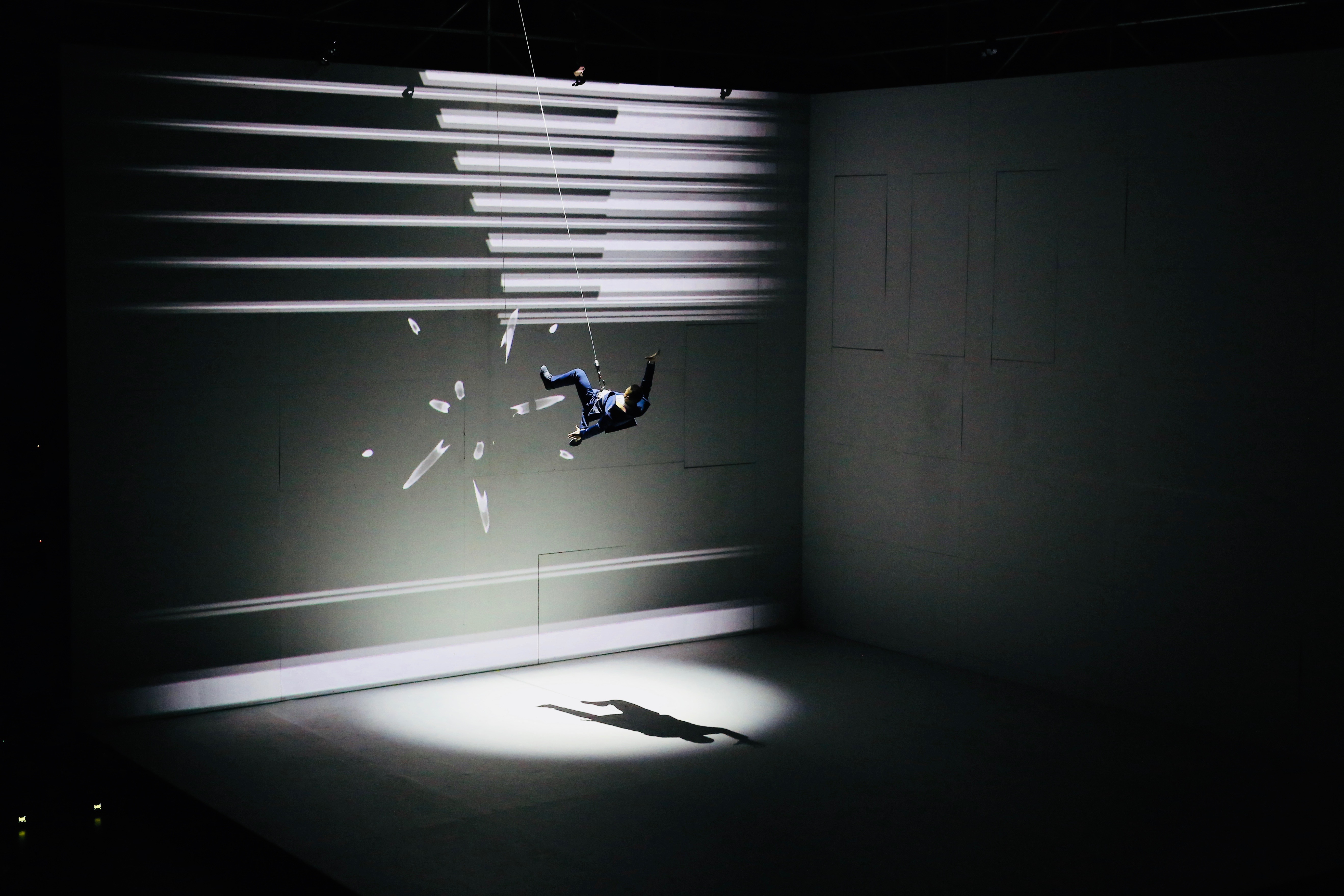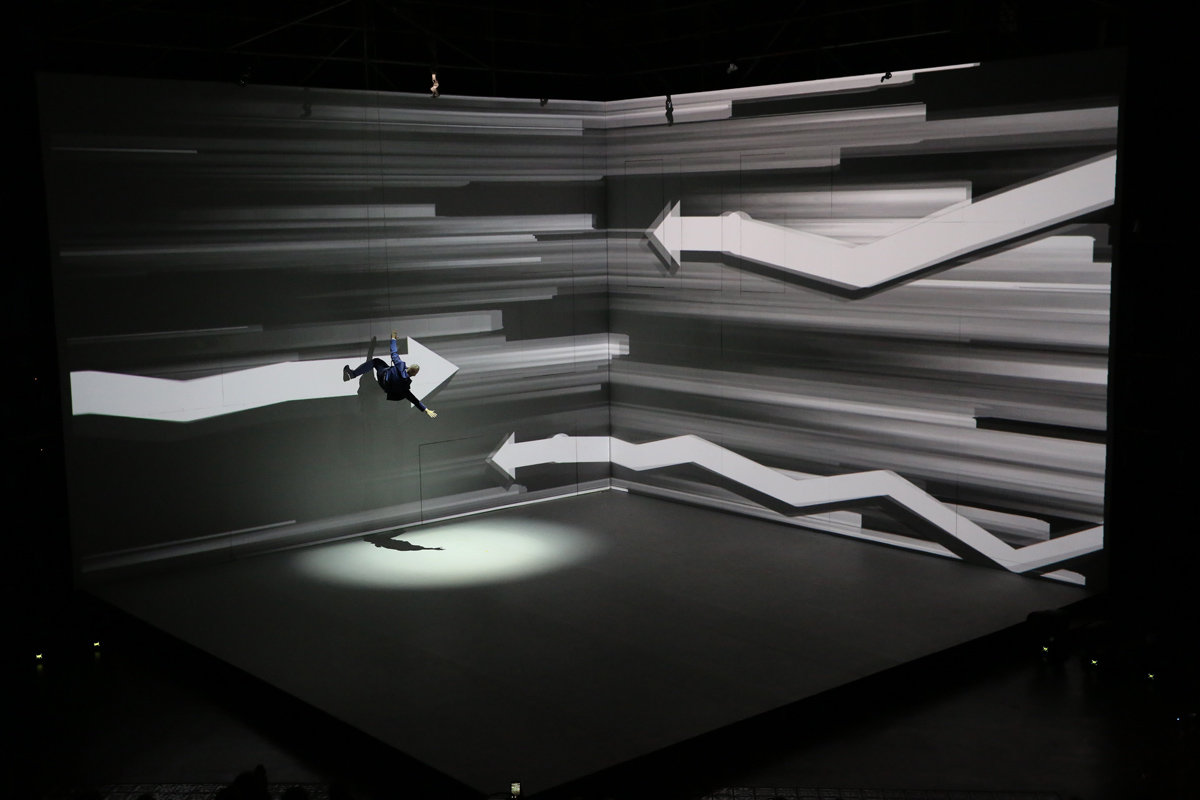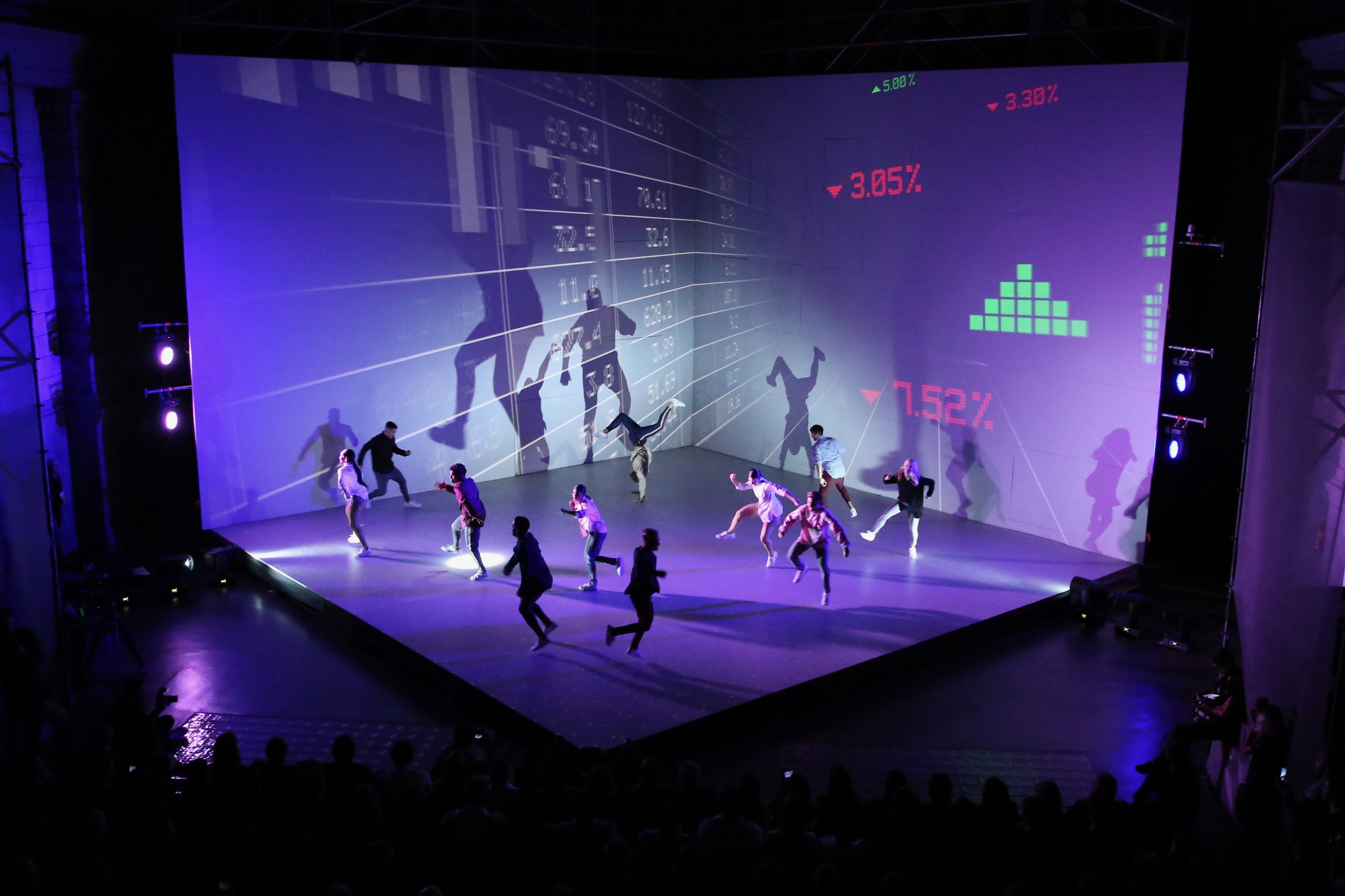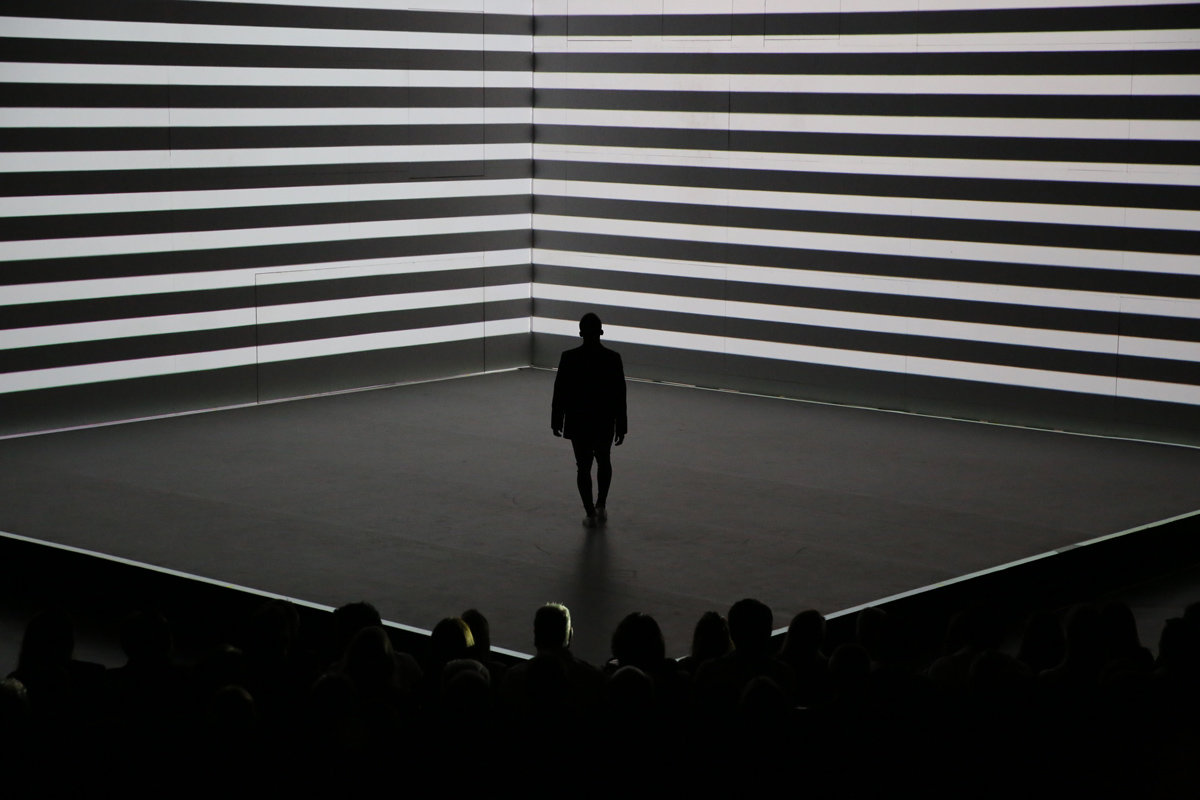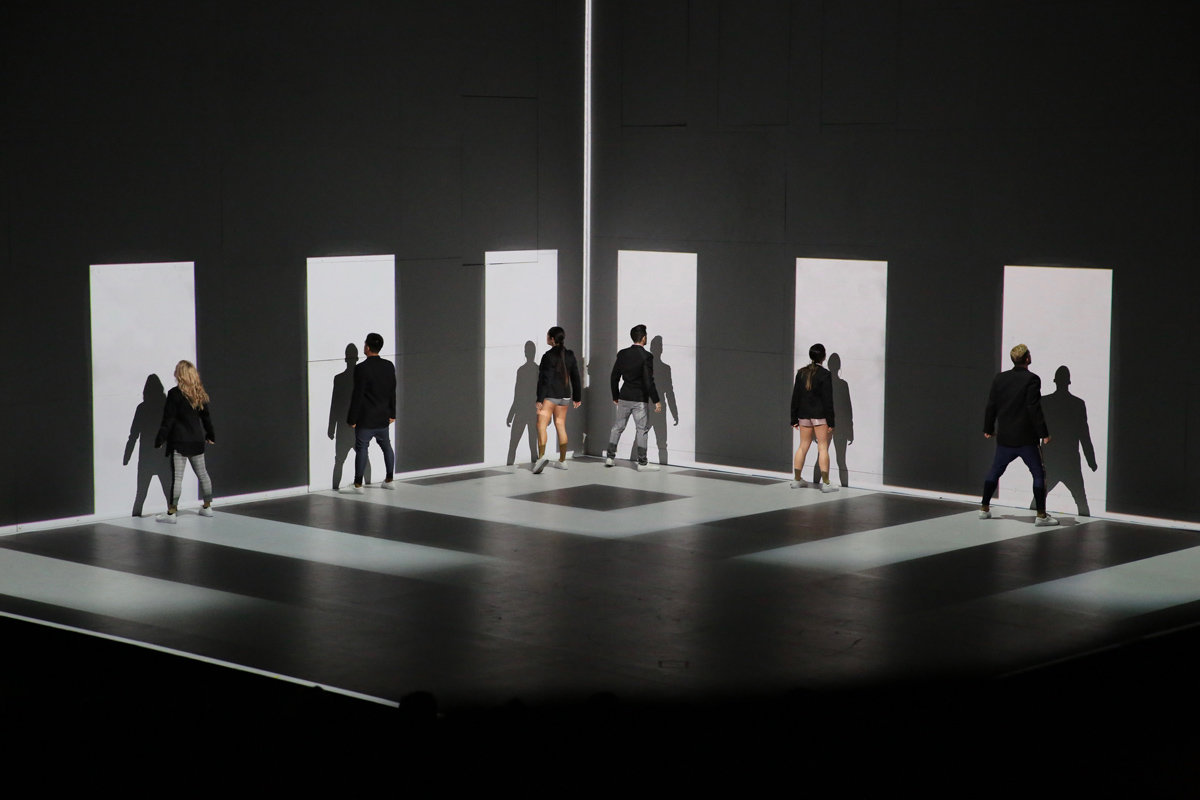 American Express has given Battle Royal Studios artistic license to create a product experience for a select 200 guests in Buenos Aires. Part show, part installation, 'Corporate Platinum' is a geometric multimedia experience with humans at its heart.
Blending expressive physical movement with extraordinary video tracking systems and light play, the performance extends each character's ability to physically communicate, live on stage.
Light becomes a universal tool which both assists and restricts the characters on stage. A man attempts to run up a vertical wall but is continuously bombarded by passing animated objects. His struggle is a metaphor for every small business operator trying to grasp a position on the top of the corporate ladder.
The new Platinum Corporate card by American Express was a strong motivation for this unique creation directed by Brendan Shelper with BRS. Discovering new ways to interpret 'assisted success' was a core focus. Investigating the out-going business people of today, those willing to do more with the right support and the confidence to break new boundaries.
Factor Corporate Platinum was a 35min event experience conceived and produced for American Express with Ogilvy Argentina and NA Producciones.
Concept, Show Direction, Show Production, Set Design, Motion Design & Mapping, Choreography, Costume Design
Ogilvy Argentina, NA Producciones, Stage Sound Services, Steve Jackson, Duncan McDade, Alexandra Weltz-Rombach, Achilleas Gatsopoulos, Denis We, Ini Hanfmann, Deimos Virgillito