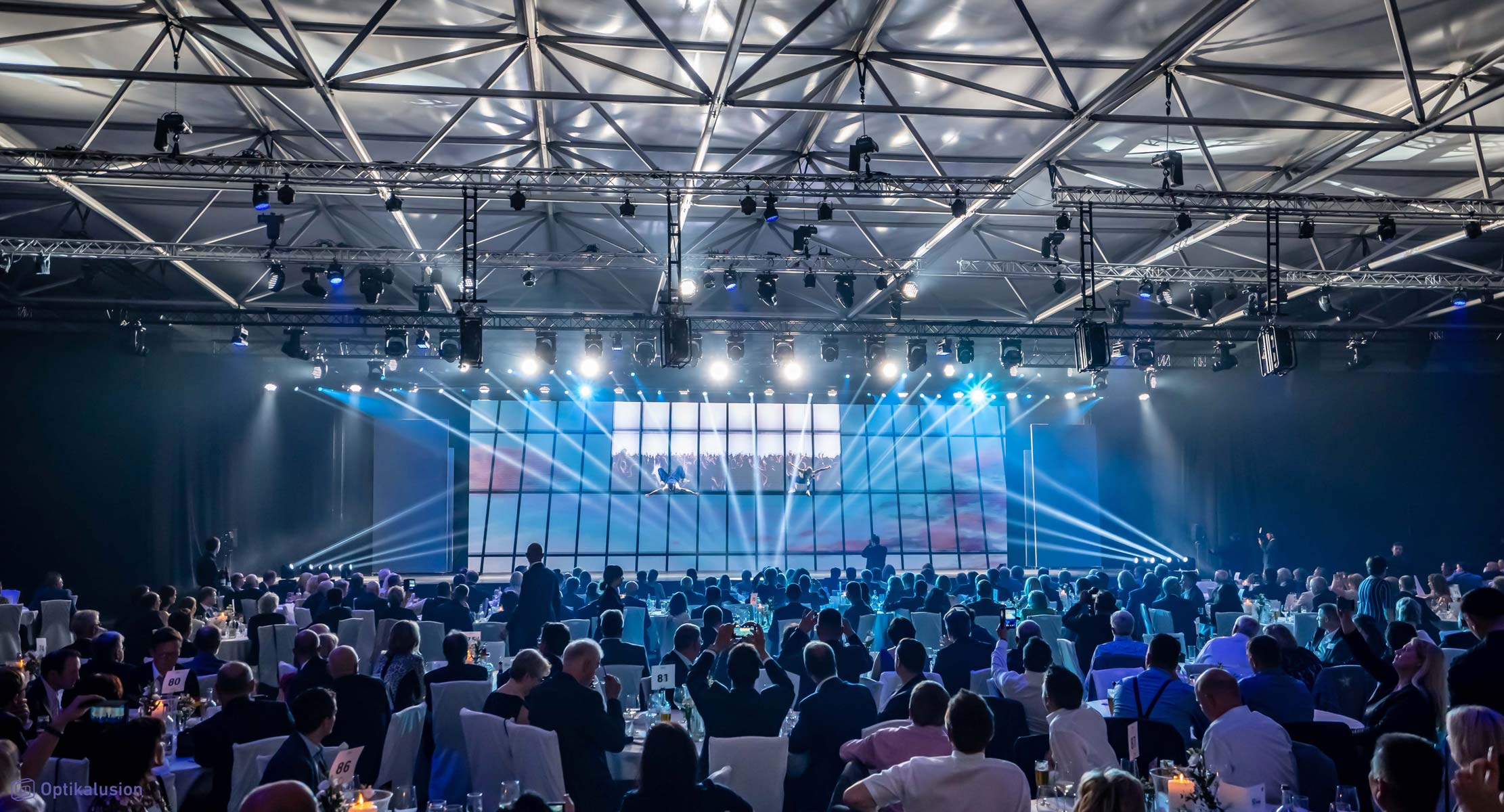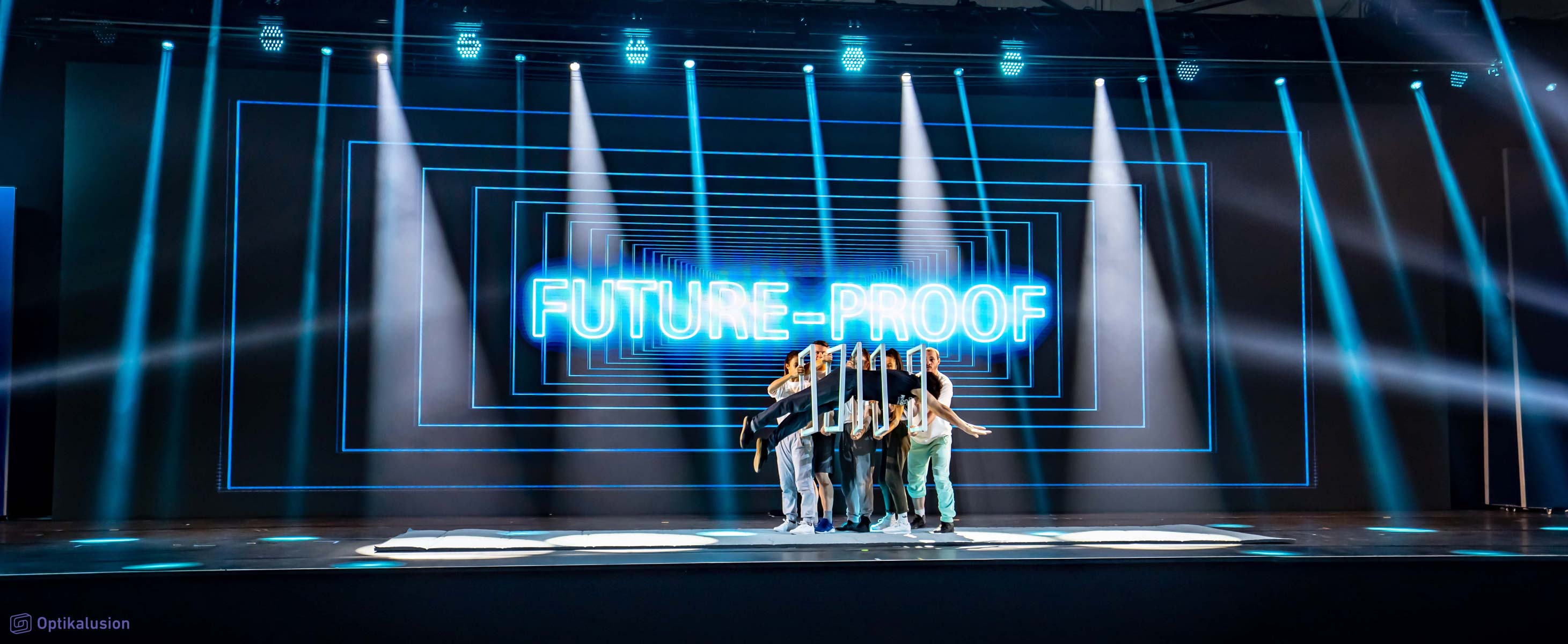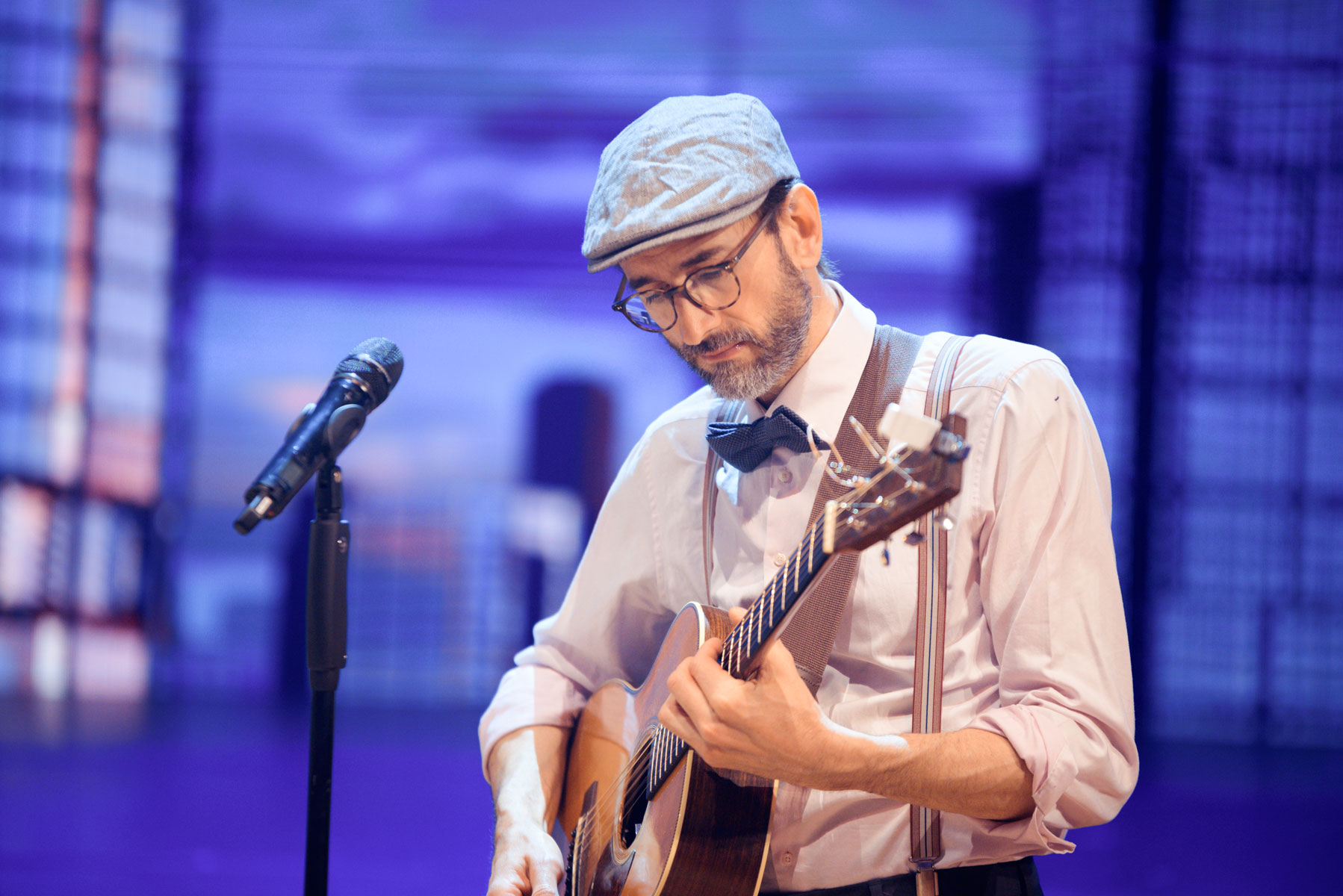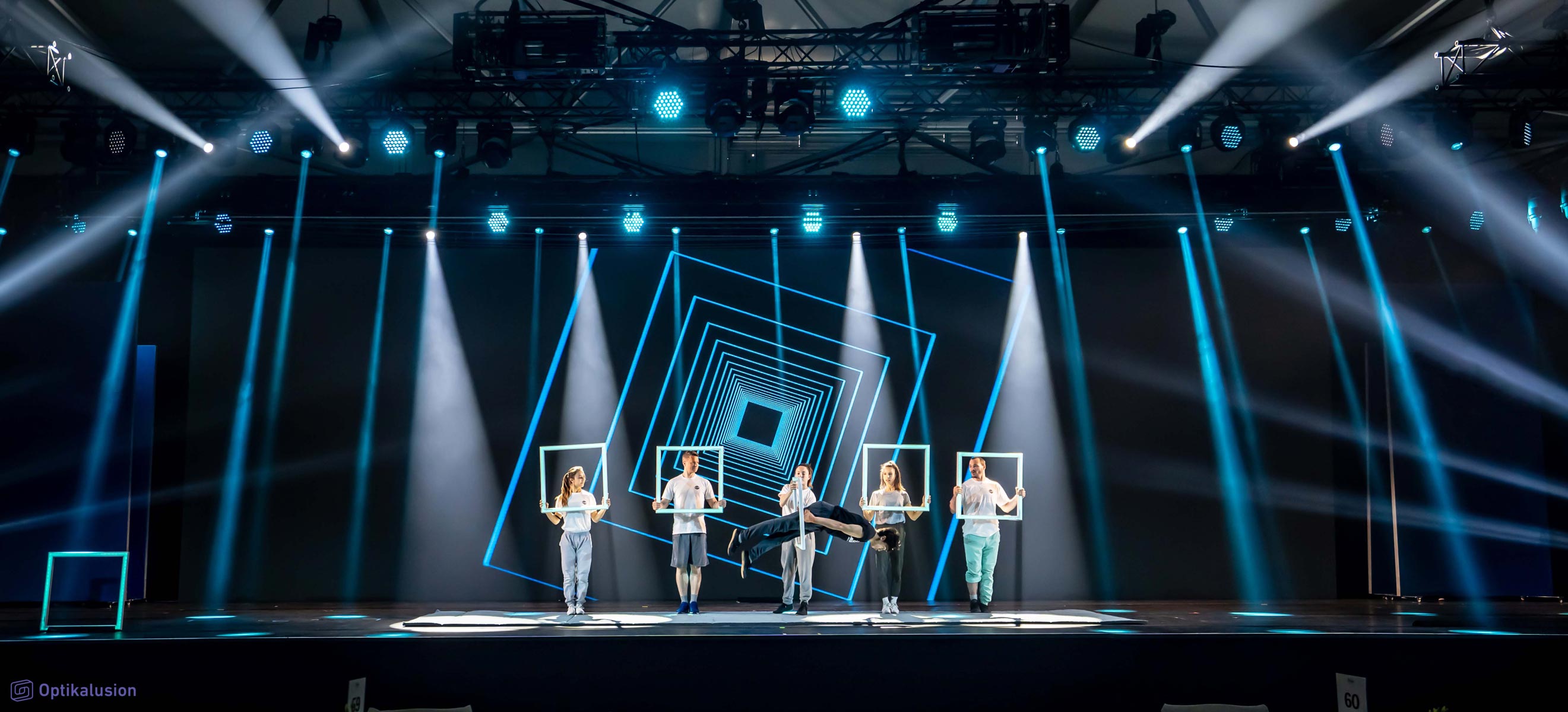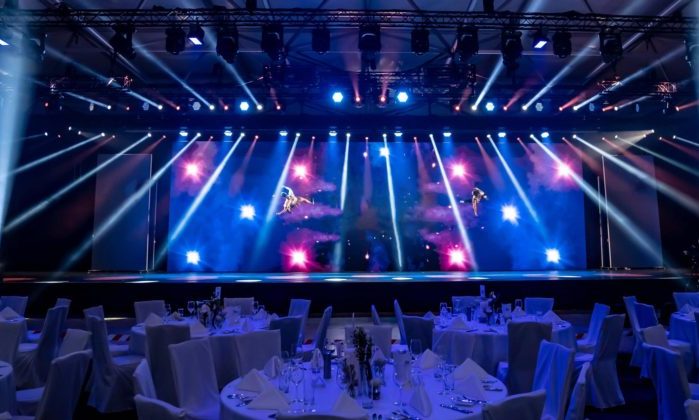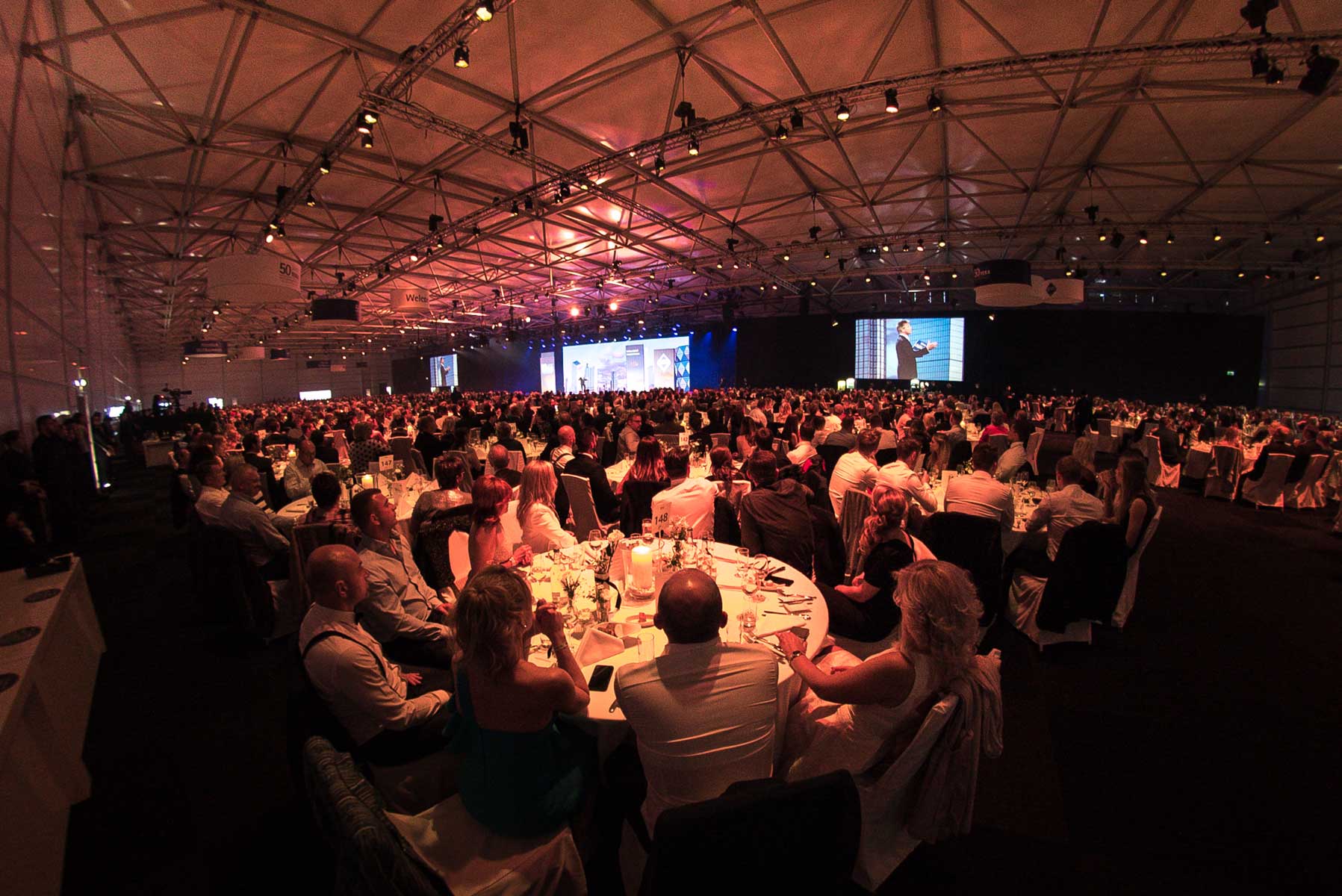 On behalf of lead agency VOK DAMS, Battle Royal Studios created a stunning show and vivid video content for the 50 years anniversary of a successful, family-owned company in Germany. From humble beginnings in a small German town with just a hand-full of employees, the client had grown into a worldwide market leader across four continents. We created a five-act show to celebrate this reliable success of the worldwide expansion.
Over 4,000 guests were entertained during a beautiful seated dinner within a massive, purpose-built tent over two separate nights. Our performers scaled and leaped between skyscrapers, dived through hoops, artistically swung to the live voices of Junger Chor Münster, and performed artistic and energetic choreographies while interacting with videos of co-workers from across the globe.
The client, co-workers and customer base alike were thoroughly entertained and left the tent with a sense of wonder for the successful history of the last 50 years and a bright and promising future.
Concept, Show Direction, Choreography, Show Production, Video and Light Design
VOK DAMS, Chris Moylan, Denis We, Deimos Virgillito
VOK DAMS, Chris Moylan / Optikalusion