VIDEO MAPPING + CONCERT SHOW CELEBRATION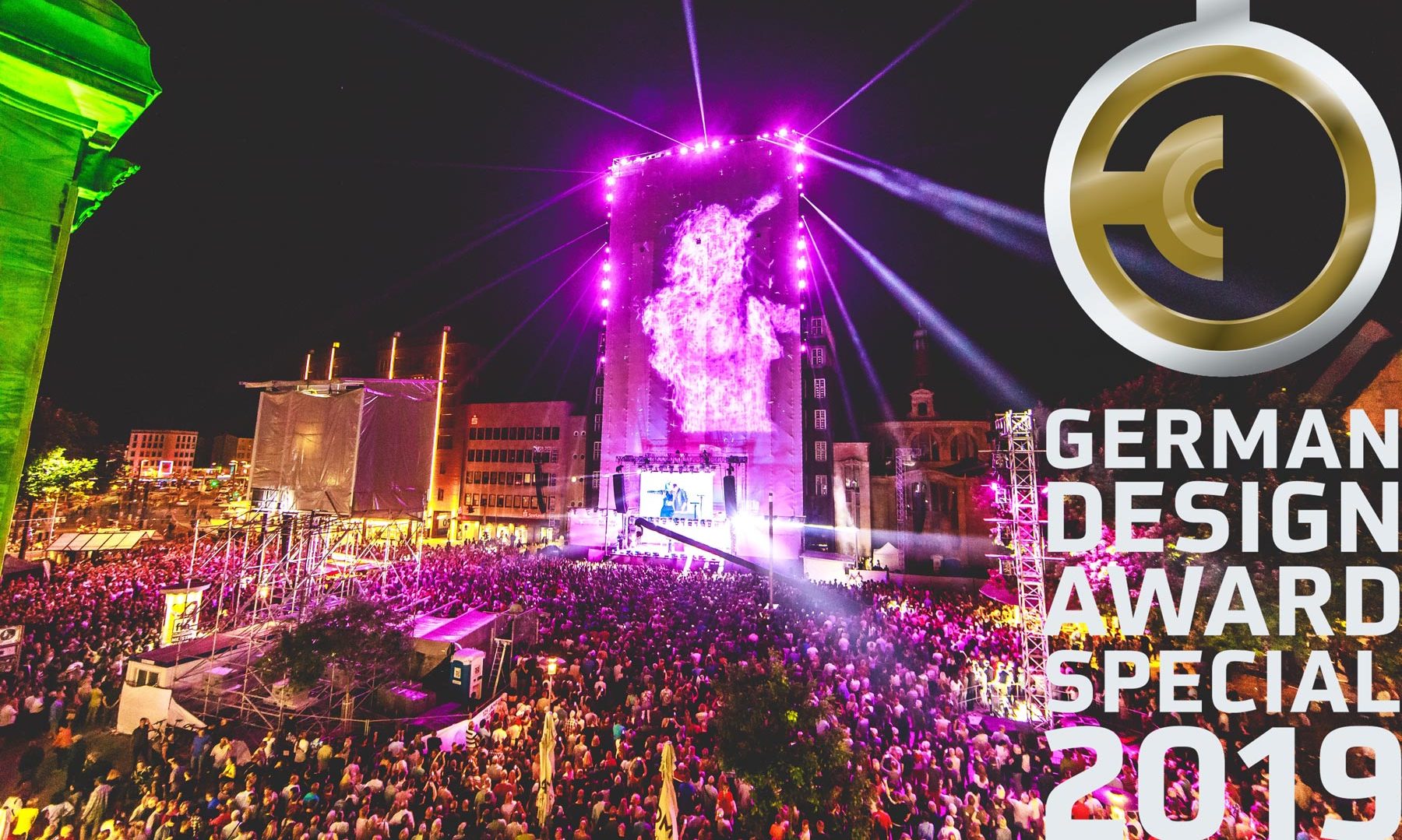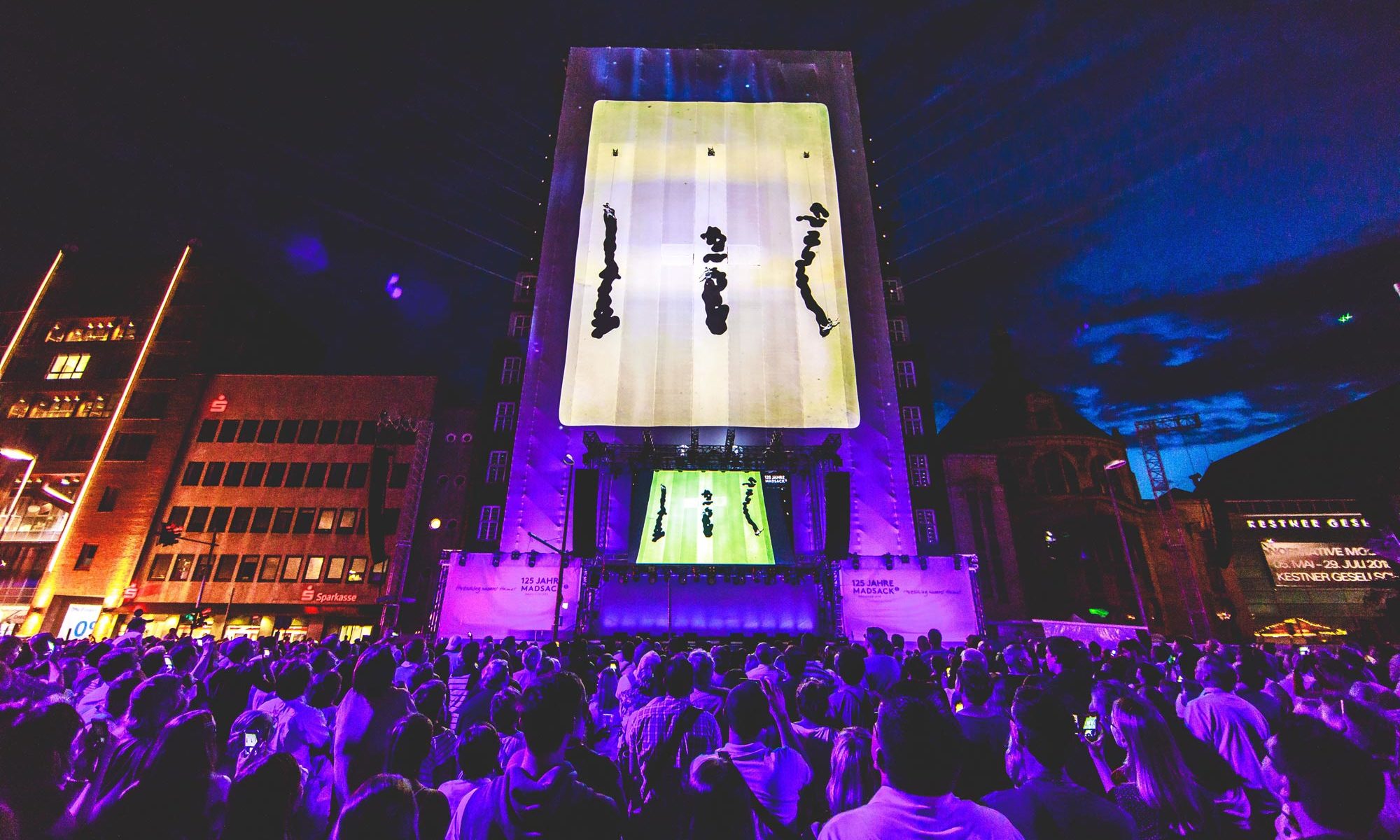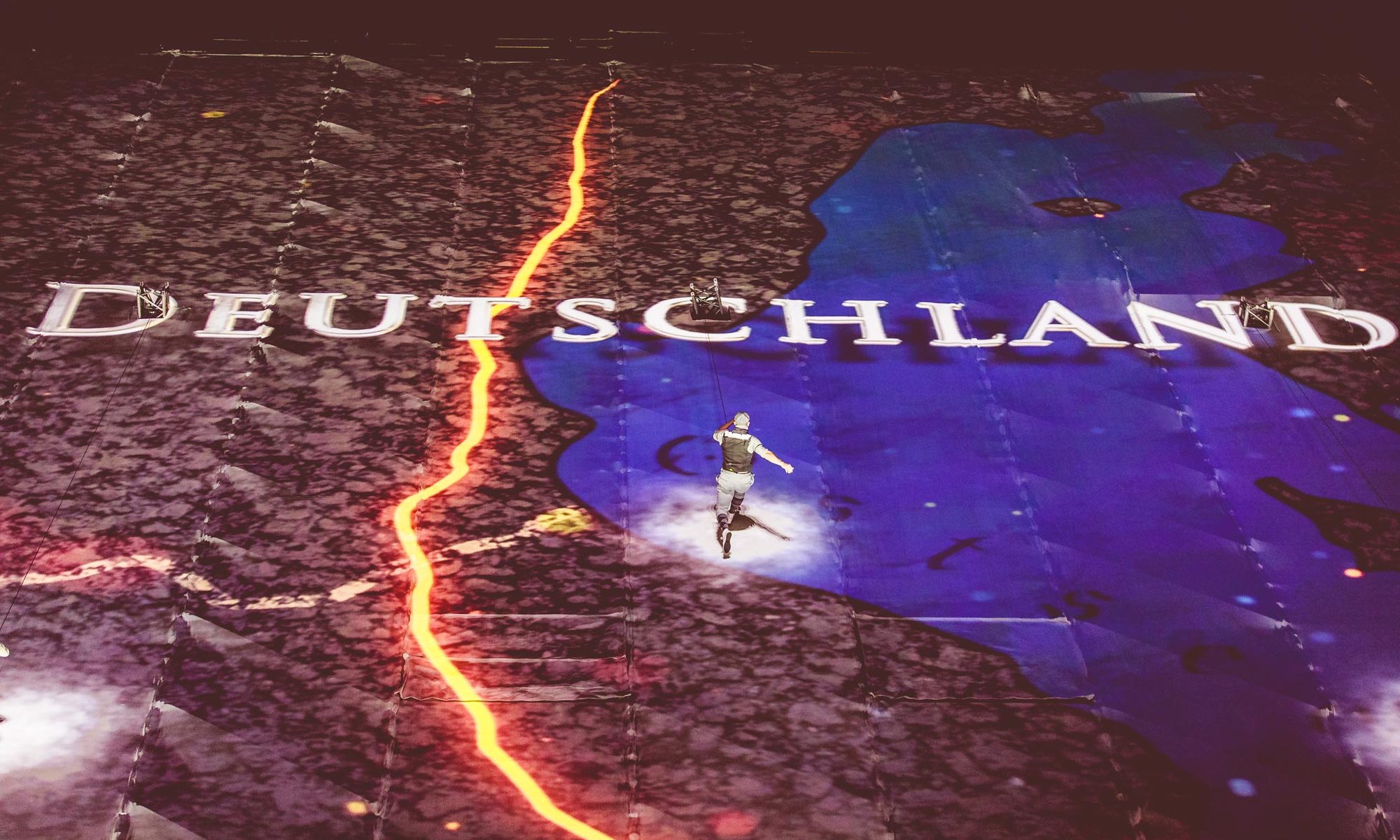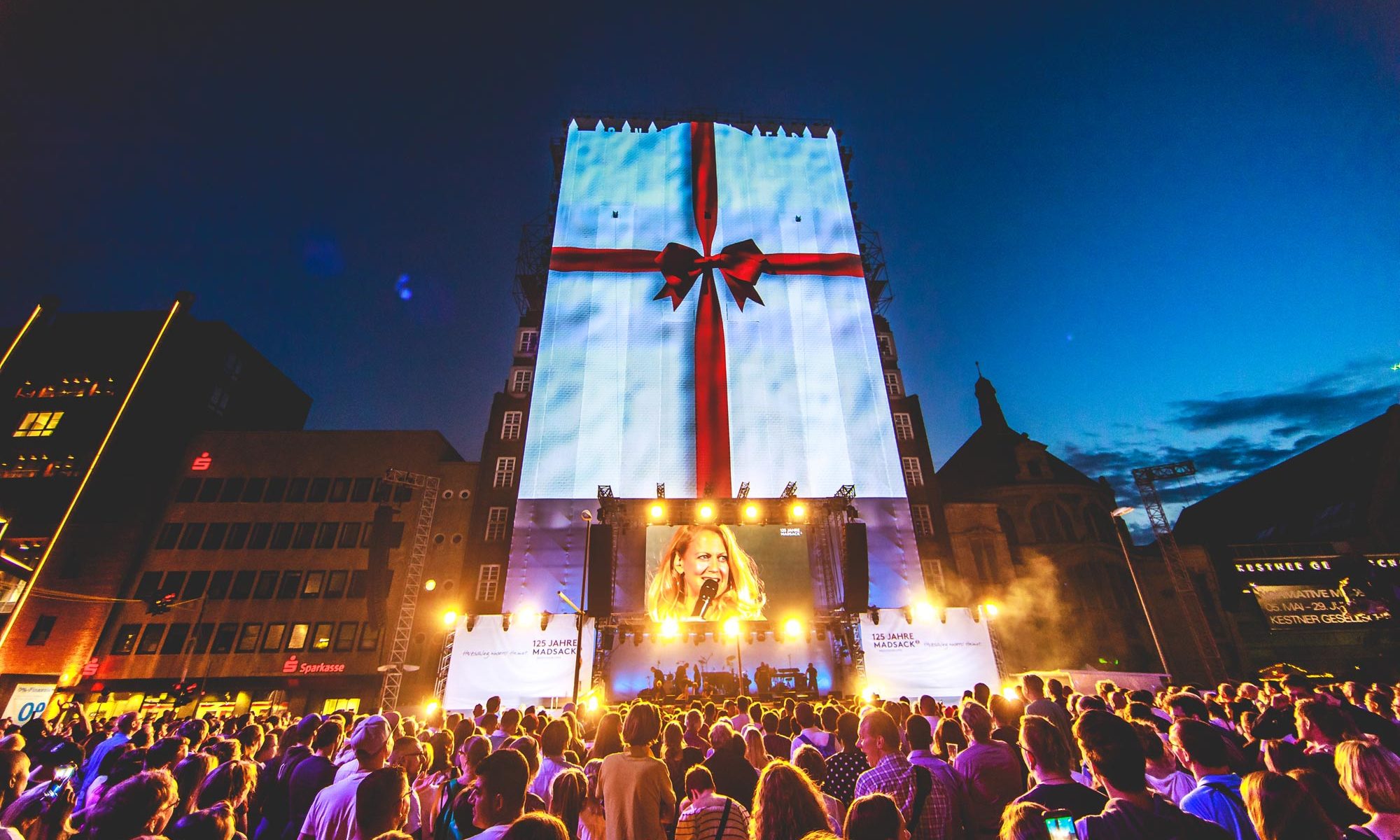 Battle Royal Studios created a major production in celebration of the 125th anniversary of MADSACK Mediengruppe.
MADSACK invited the city of Hannover to join them in celebrating their anniversary with an open-air festival and spectacular show event. 50,000 visitors gathered in the heart of the city for an evening of live performance, music, and entertainment. Hosted by Barbara Schöneberger, the stage program featured musical performances by Mousse T & Band, Lukas Rieger, Spax, Michael Schulte, Sarah Lombardi, Lions Head, and Sasha.
For the grand finale of the night, Battle Royal Studios developed an innovative show experience combining live performance with advanced mapping and video design. The team turned the facade of MADSACK's Anzeiger Hochhaus into both a vertical stage and multimedia installation, rising 50 metres over the crowd. The landmark building became a large-scale canvas integrating vertical dancers, live opera, musicians, and dancers into the projection as part of Battle Royal Studios' immersive design and story-telling format.
Stunning imagery and powerful music combined with historical facts from MADSACK Mediengruppe wow'd the audience. From the founding of the Hannoverscher Anzeiger by August Madsack to the modern era of digitalisation, the story was brought to life by unique, detailed interactions between the performers and the projected video content – all enabled by innovative infrared tracking technology. The live show was brought to a close by German pop-stars Glasperlenspiel with real-time scanning technology which transformed the stars into 50 meter high particle avatars.
This new IR tracking system was developed with the support of Steve Jackson, Green Hippo (UK), and tenfeet (NL). Green Hippo's latest, high-performance media servers processes rich video data, so the movements of the vertical dancers could be tracked in real-time. The use of IR tracking on the 50 x 30 metre facade of the Anzeiger Hochhaus marked an industry first in Germany. The video content was developed by battleVISION in collaboration with Maxin10sity.
BRS was proud to partner with festfabrik and VenCo to make this spectacular event a reality.
Verlagsgesellschaft Madsack GmbH & Co. KG
Concept, Show Direction, Choreography, Show Production, Video and Light Design
Festfabrik, VenCo AG, Maxin10city, Green Hippo, Steve Jackson, Denis We, Deimos Virgillito, Glasperlenspiel, Barbara Schöneberger.