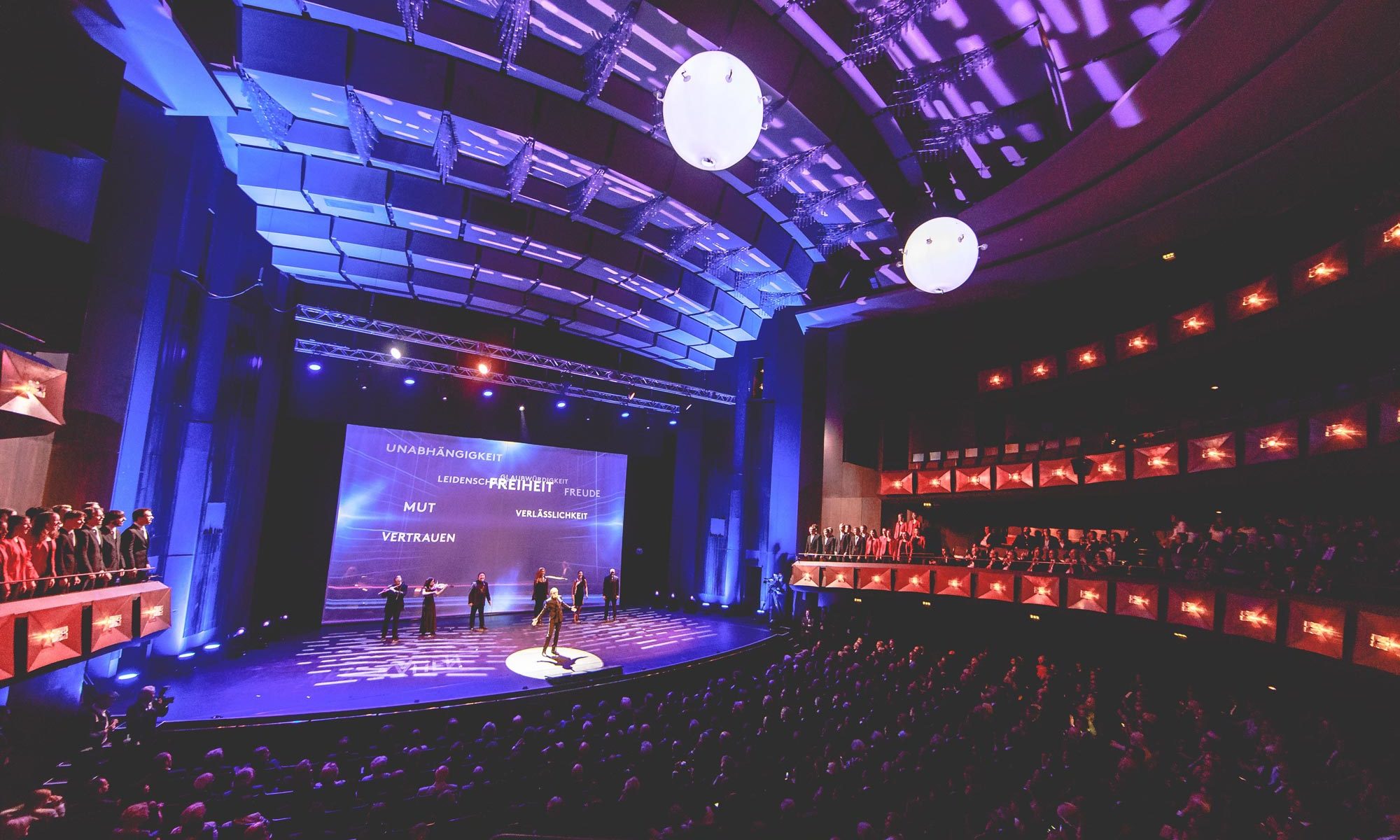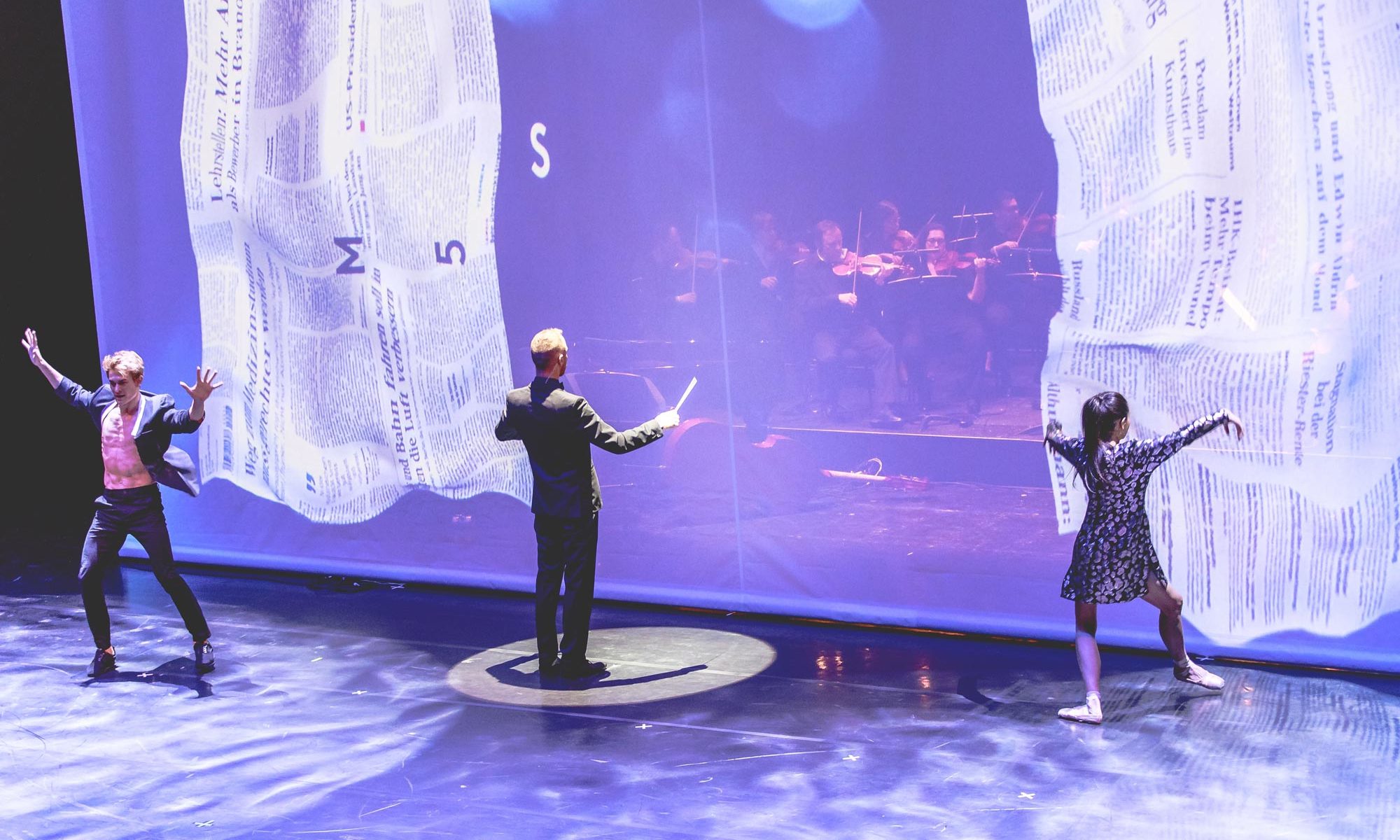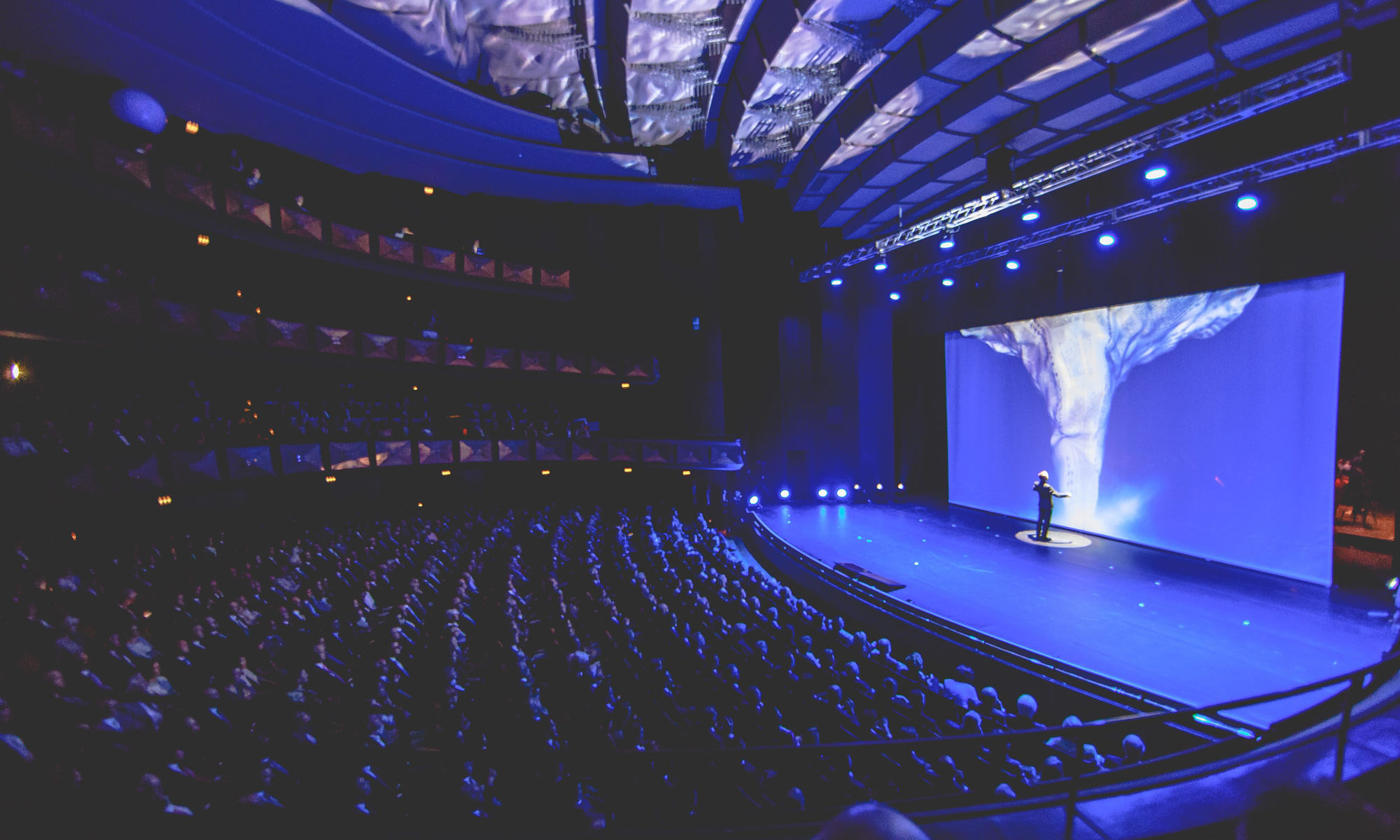 Battle Royal Studios produced and staged the MADSACK 125 year anniversary 'FestAkt' at the Staatsoper Hannover featuring a live performance by rock legend Marius Müller-Westernhagen and official speeches by German Federal President Frank-Walter Steinmeier and State Premier Stephan Weil, among others.
Using a more formal design approach, BRS paid special attention to every detail of this exclusive event. Event program and artistic elements were prepared with the utmost care in order to provide the prestigious audience and VIP guests with an unforgettable experience. Working with event agency festfabrik and technical provider VenCo, BRS set a modern ballet and street-style dance choreography to live orchestral accompaniment, mixed with rich video interaction elements as the dancers manipulated large silk-like newspaper print on a transparent screen.
The closing finale staged Marius Müller-Westernhagen with two local youth choirs coming together for a one-time only collaboration on the song "Freiheit". Elegant glowing drone orbs danced over the heads of the audience as the musical performance provided an emotional soundtrack that brought the guests to their feet.
Verlagsgesellschaft Madsack GmbH & Co. KG
Concept, Show Direction, Choreography, Show Production, Video and Light Design
festfabrik, VenCo AG, Staatstheater Hannover, Denis We, Marius Müller-Westernhagen.