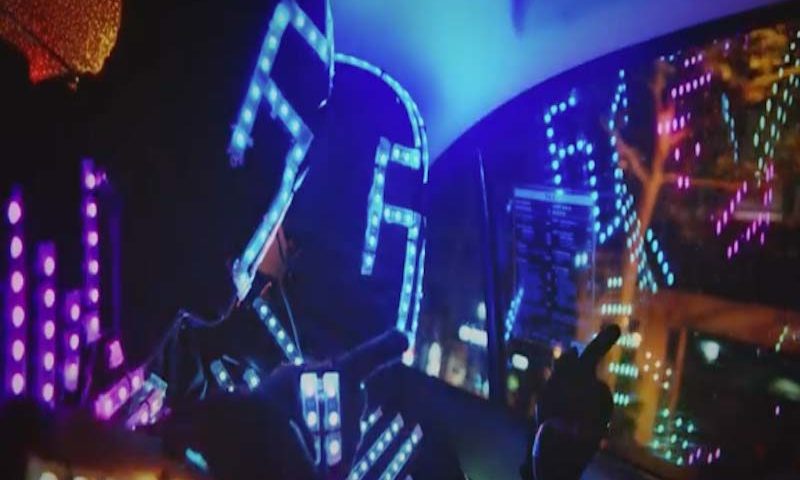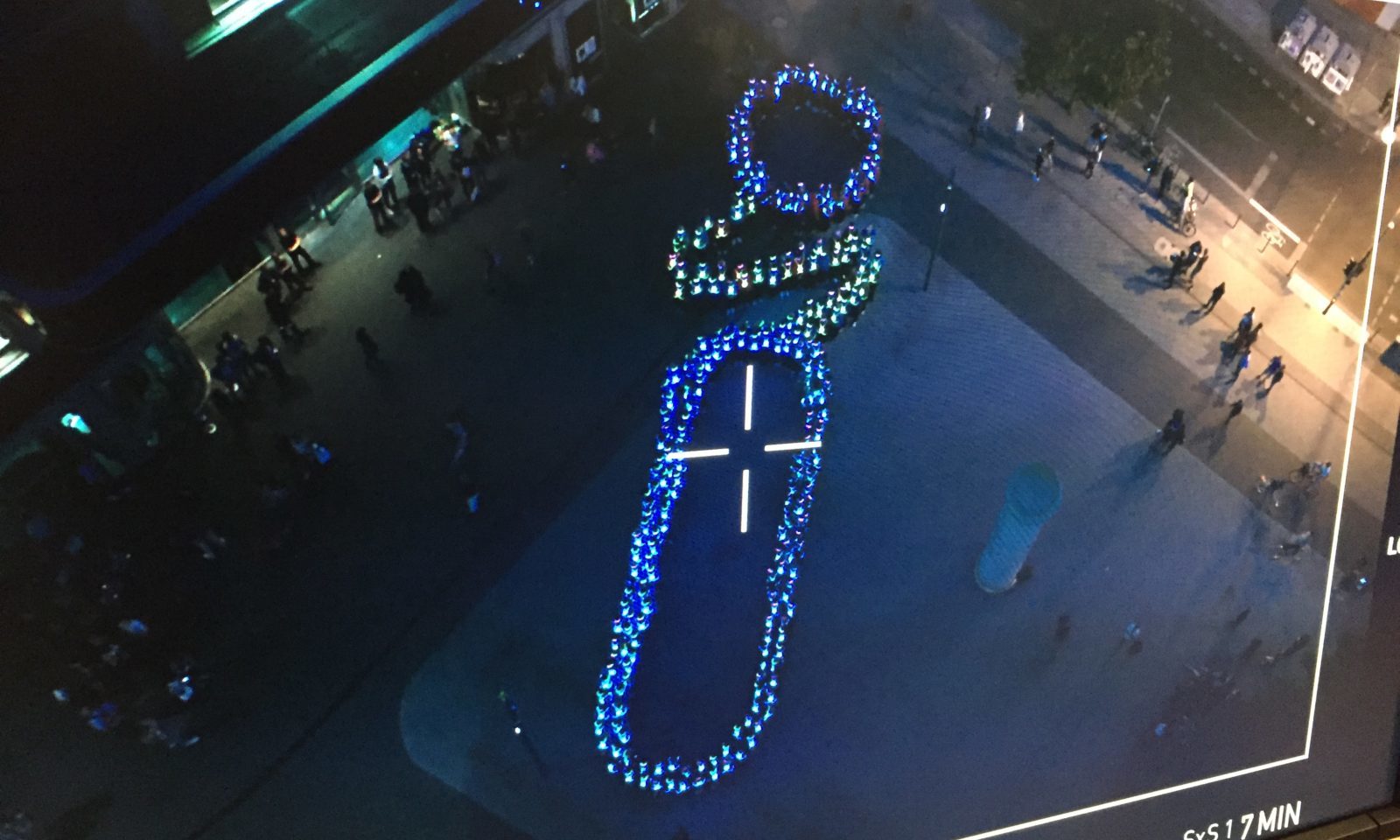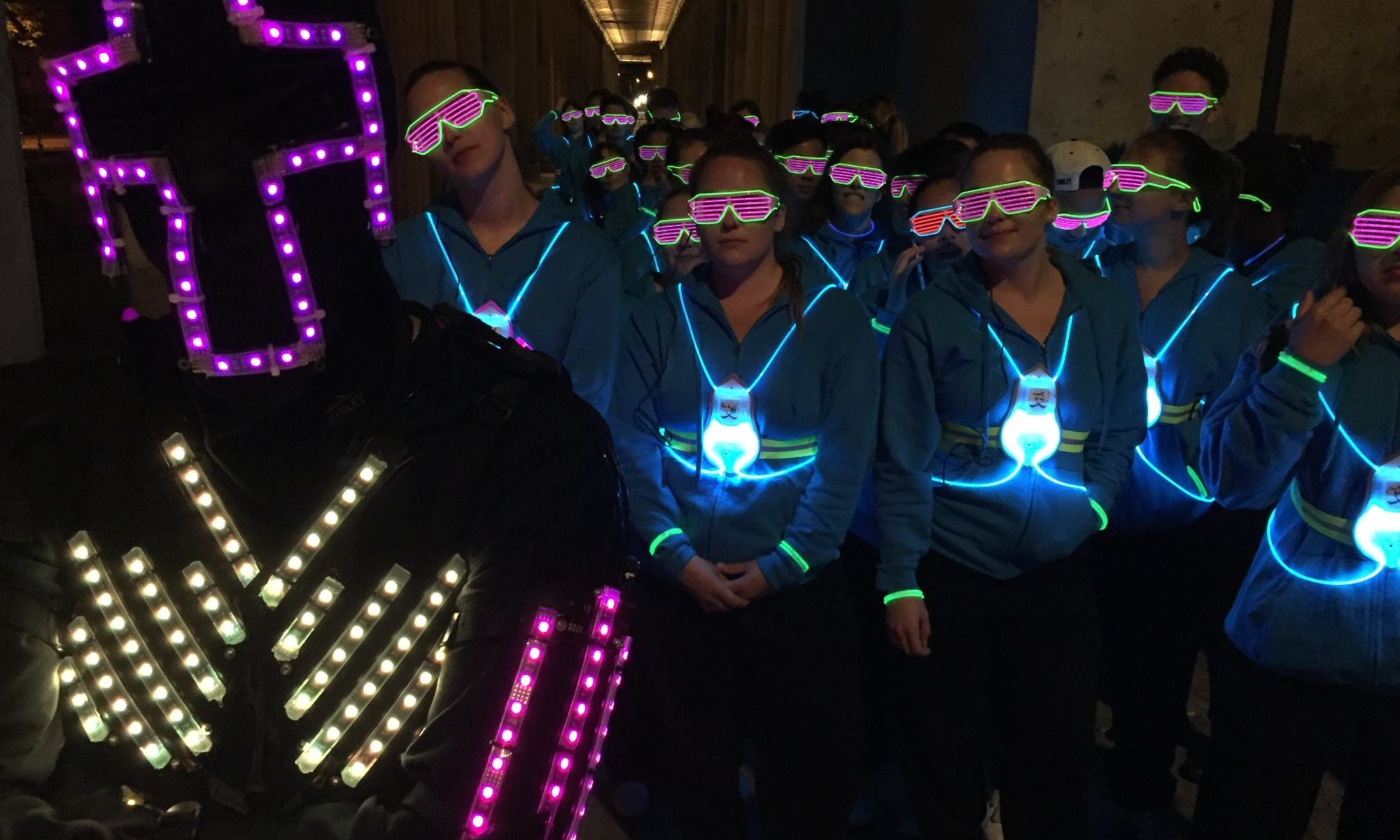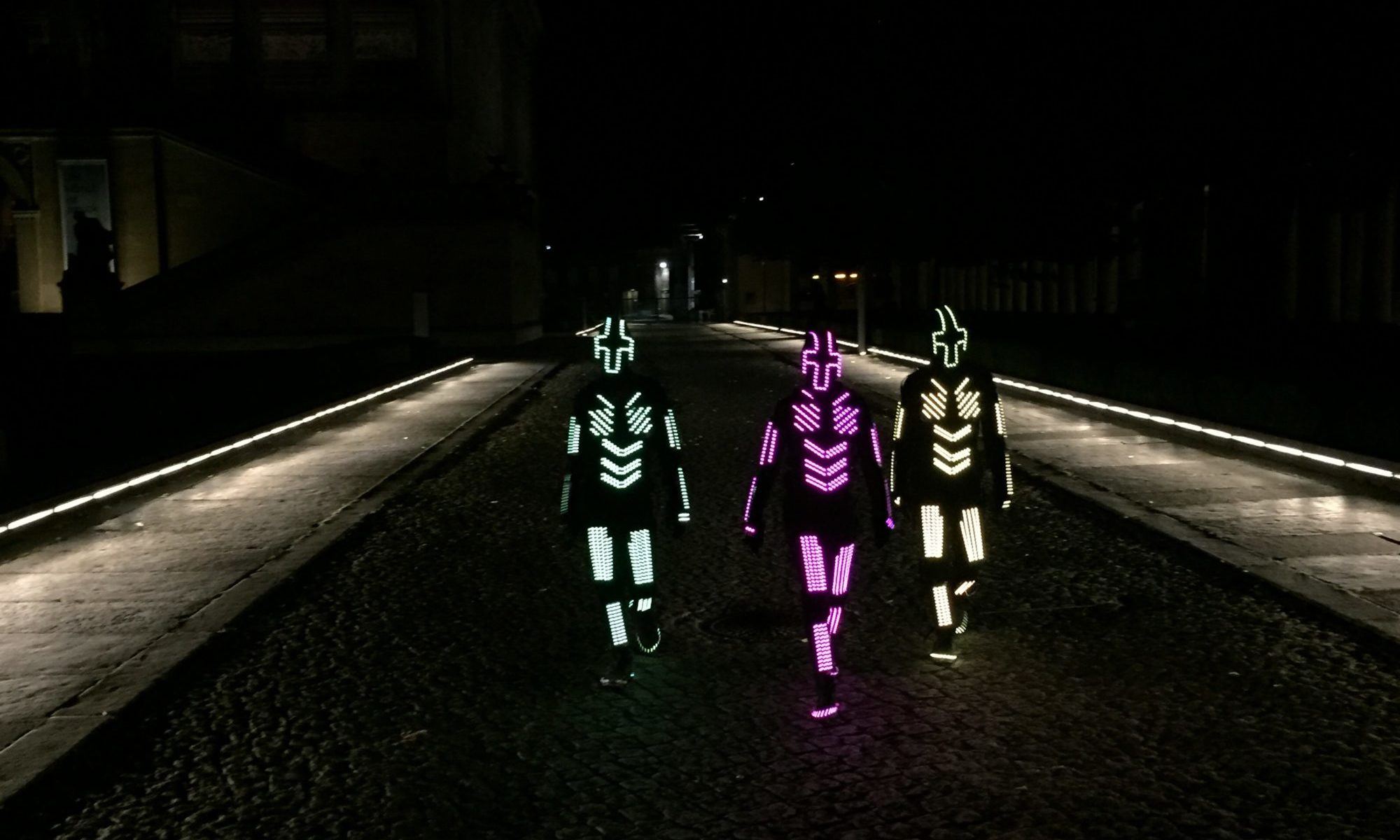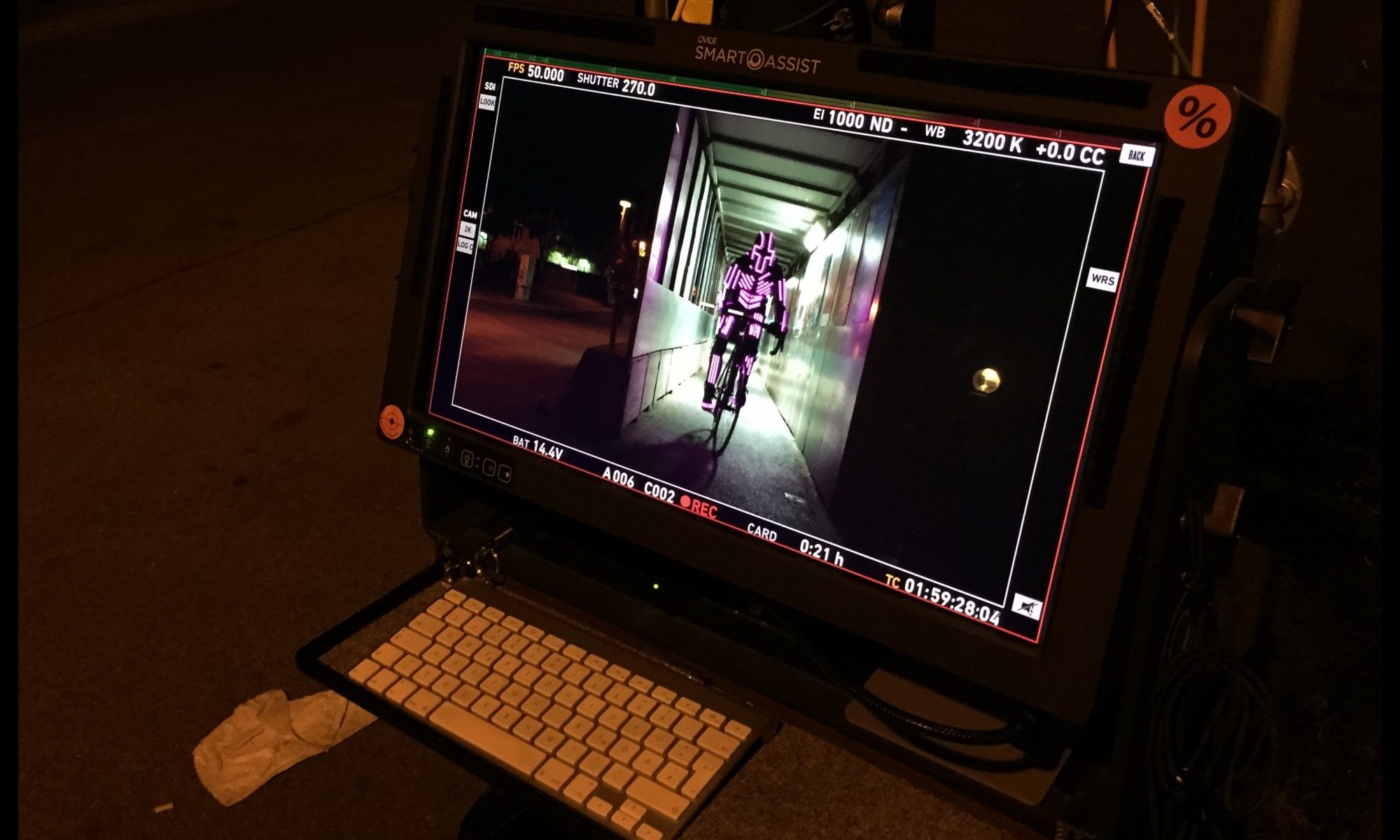 A fabulous project in a short amount of time. 350 participants with fitted LED suits and a mega choreography on the streets of Berlin.
LED suits were a mix of battleROYAL's personal wireless units and a new product from the USA which we imported.
Thanks to Scholz & Friends and innogy for their trust and support.
Concept, Scene Direction, Choreography, Show Production